Coronavirus: UN urges G20 to support Africa, as Ethiopian PM solicits for $150Bn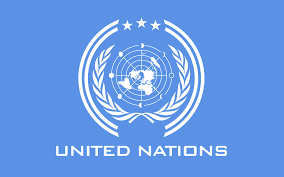 UN Secretary General Antonio Guterres has called on the world's 20 major industrialised nations (G20) , to fund a stimulus package worth trillions of dollars for businesses, workers and households in developing countries. G20 nations are Argentina, Australia, Brazil, Canada, China, Germany, France, India, Indonesia and Italy. Others are Japan, Mexico, the Russian Federation, Saudi Arabia, South Africa, South Korea, Turkey, the UK and the US.
Guterres said this was a matter of "enlightened self-interest", to help prevent the virus from spreading and ultimately making a comeback. He also urged the G20 summit to waive sanctions to ensure affected countries had access to food and essential medical supplies.
Meanwhile the Ethiopian Prime Minister, Abiy Ahmed, on Tuesday urged G20 leaders to help Africa cope with the coronavirus crisis by facilitating debt relief and providing $150 billion in emergency funding. Abiy said the pandemic "poses an existential threat to the economies of African countries."
The heavy debt burdens of many African countries leave them ill-equipped to respond to pandemic-related economic shocks, as the cost of servicing debt exceeds many countries´ health budgets, the statement said. "Just as the virus knows no borders, our responses should also know no borders," Abiy said.
French President Emmanuel Macron on Monday disclosed that he had spoken by telephone with Chinese counterpart Xi Jinping and that the two leaders agreed on the need for emergency talks. The World leader's online crisis talk is scheduled for Thursday.
About Author