Emefiele's Naira Redesign Grounds Terrorism —Arewa Youth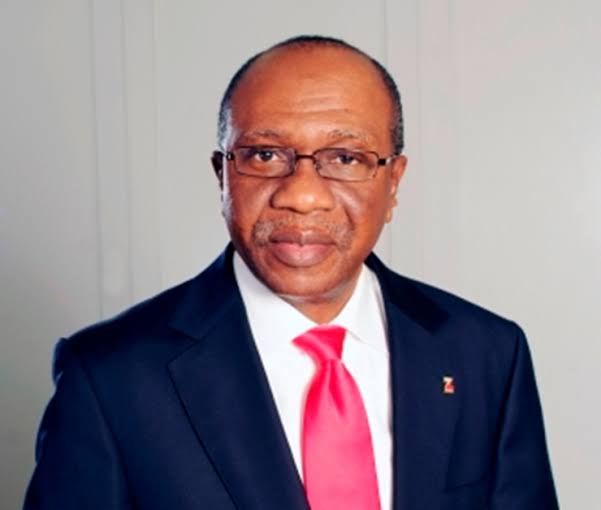 ---
The Arewa Youth Assembly (AYA) has said that the Governor of the Central Bank (CBN), Godwin Emefiele should be commended because his Naira redesign policy had grounded the activities of terrorists in Nigeria.
The AYA in a statement issued by Alhaji Aliyu Sani, the Publicity Secretary, stated that its attention was drawn to a press statement attributed to the outgoing Governor of Zamfara, Bello Matawalle wherein he was quoted as saying: "If the leave has been approved, as reported in the media, the President should cancel it in the interest of peaceful transfer of power, accountability, and good governance" .
"We find it embarrassing that a sitting governor will allow himself to be swayed into believing and acting on a baseless rumour, concocted from the pit of hell, that Mr. Godwin Emefiele has been granted study leave to flee from the country before Asiwaju Bola Ahmed Tinubu is sworn in."
"The Office of the President, through one of its Spokespersons, Mallam Garba Shehu has denied the existence of the imaginary study leave. When he was asked to react to the trending news he responded as follows: "If the governor of the Central Bank of Nigeria (CBN), Godwin Emefiele, has been granted study leave supposedly by President Muhammadu Buhari, this is unknown to us. It is also unknown to the president's secretariat headed by the Chief of Staff".
"Despite this official position by the Presidency, Matawalle decided to believe in the lies released to the Public."
"Instead of him to be afraid of his fate when he leaves office, he is more concerned about the destiny of Mr. Emefiele who is serving Nigerians diligently."
"Zamfara is one of the poorest states in the world and the poorest in Nigeria. A report by the National Social Registry stated that Zamfara has the highest number of poor and vulnerable people in Nigeria, with a record of 3,836,484 people from 825,337 households."
"While you couldn't do anything about the situation of your people, Emefiele was busy working hard, feeding the nation, your people inclusive, boosting the economy by impacting all sectors
through various programs viza viz; Anchor Borrowers' Programme, Commercial Agriculture Credit Scheme, CBN's Intervention Programmes and Schemes for MSMEs, CBN's Intervention Programmes and Schemes for Manufacturing, CBN's Intervention Programmes and Schemes for Export."
"This has helped in increasing revenue generation outside crude oil, thus helping this administration to actualize its diversification agenda, creation of employment, alleviating poverty, and recreating Nigeria's image before the world."
"So yes, President Buhari has had an eventful tenure, and so does Dr Godwin Emefiele President Buhari's tenure is eventful because he has people like Emefiele."
"For this alone, Emefiele should be given a gold medal and celebrated, for he helped President Buhari abide by the constitution that states the security and lives of citizens are paramount."
"All that Emefiele has done with the blessings of the commander in chief, his activities have been completely transparent and accountable, the records are there, the world is digital, every naira, every kobo is accounted for how it comes in and how it is spent."
"For the record, even if there were requests for study leave, it is legal. The Public Service Rules make ample provision for the training and development of Civil Servants, to enhance the officer's performance, adding value to the Service, and encourage professionalism in the dispatch of their duties (PSR 100223,
PSR 100224, PSR 100225, PSR 100226)."
"Study leaves are approved to allow an employee to complete an accredited course of study provided by an overseas educational institution. Study leaves are legal and have been granted before in Nigeria and even in superpower countries of the world. An individual has the right to seek study leave in any part of the world."
"We wish to call on Asiwaju Bola Ahmed Tinubu to note that, the North voted for him when the sound of gunshots from bandits went silent as a result of the Naira redesigned Policy introduced by the CBN. Insecurity is the reason why our people rejected the PDP, we saw a workable solution to our number one problem."