#RCCGYOUTHGPW: Nigeria needs Divine Intervention – Pastor Laniyi-Benjamins
Victoria Ogunrinde
The Resident Pastor of the Redeemed Christian Church of God (RCCG) Throne Room Parish Abuja, Pastor Tunde Laniyi-Benjamins, today said Nigeria needs the divine intervention of God in order to be great again.
Pastor Laniyi-Benjamins made this known while leading the Maiden global prayer walk (GPW) for the nation in Abuja organized by the Youth arm of the church.
Walking and praying for the intervention of Gods Glory upon Nigeria, he noted that the walk was not a protest but a fulfilment of God's given instructions through the General overseer RCCG, Pastor E. A Adeboye.
Speaking with newsmen, Pastor Tunde noted that the prayer walk is also happening all over the globe and the intention is for God to raise and intervene in the issues facing Nigeria.
He said, "We need divine intervention, is mandate God gave to us , RCCG is in over 119 Nations of the earth and what we are doing now is presently going on everywhere"
"We are praying four powerful prayer point
"A prayer of revival in the land that will usher in a great revival leading to a great harvest for the kingdom," he said.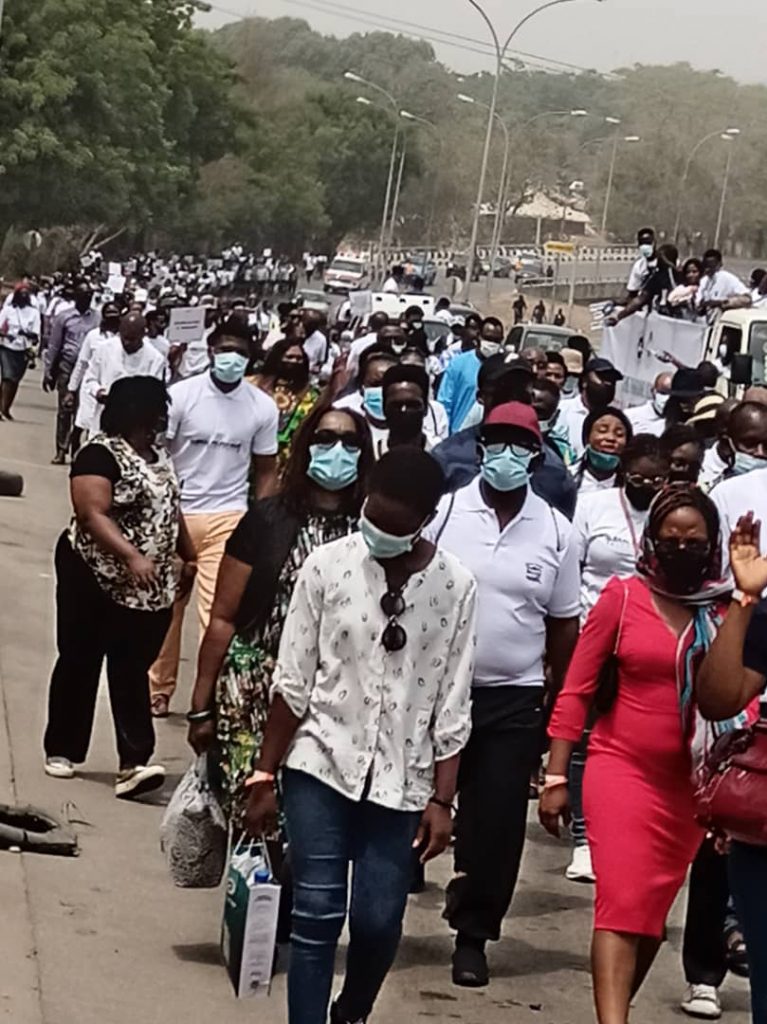 "We are praying for Nigeria that God almighty will help Nigeria, the president , governors , ministers and even all the populace so that Nigeria will be great again. We are asking for God's mercy for the country and for God to back them up in wisdom".
"We are also asking God to put and end to COVID-19 permanently enough of the agenda of the devil. We are asking for the permanent death of COVID-19" .
"We are also praying as individuals, as a church , as a people for breakthrough in every aspect of life, that every door close against the children of God be open," he added.
Pastor Tunde is also the pastor in charge of RCCG Youth province 11, comprising of Abuja, Kwara, Niger, Nasarawa, Kogi and Benue.