Valery Giscard d'Estaing former French President dies at age 94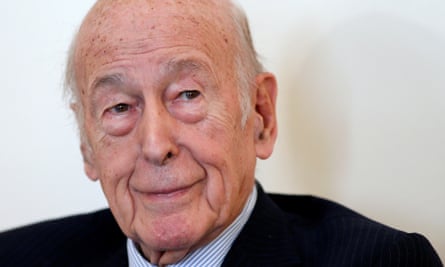 The former French President Valery Giscard d'Estaing, who deeply lamented Brexit and wrote a novel hinting at an affair with Princess Diana, has died aged 94 after contracting Covid-19.
In a statement on Twitter, the Valery Giscard d'Estaing Foundation said he died at his home in the Loir-et-Cher region of central France following a short stay in hospital.
The statement added: "In accordance with his wishes, his funeral will take place in the strictest family intimacy."
Born in 1926, Mr Giscard d'Estaing served as president of France between 1974 and 1981, with the legalisation of abortion and divorce by mutual consent among his most significant achievements in office.
Strongly pro-Europe, Mr Giscard d'Estaing developed a close friendship with former German Chancellor Helmut Schmidt, with the pair helping pave the way for the establishment of the euro single currency.
Tributes after the announcement of Mr Giscard d'Estaing's death were led by former French president Nicolas Sarkozy, who wrote on Twitter that he "succeeded in modernising political life".