Two #ENDSARS protesters feared dead in Lagos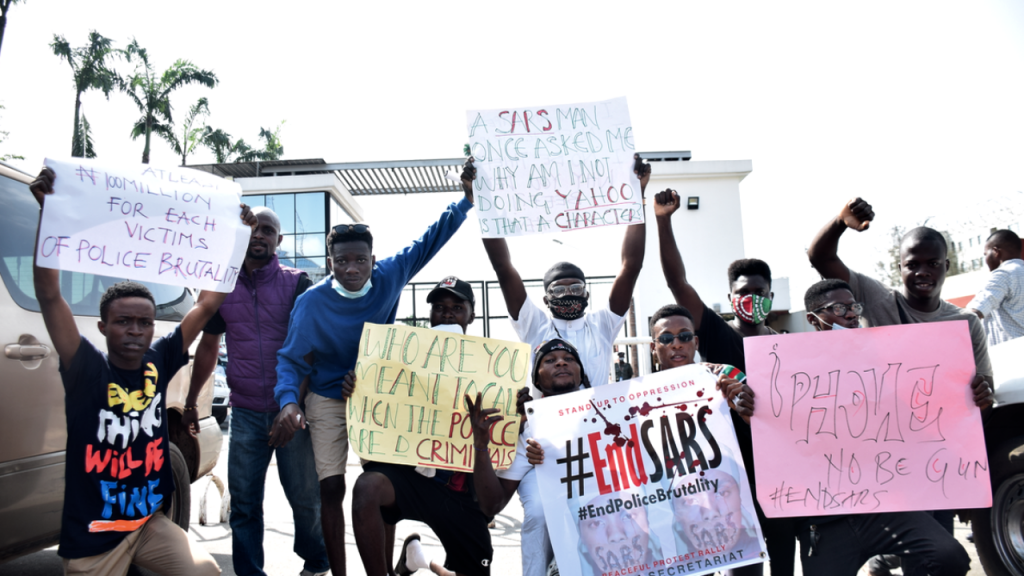 Two persons have been feared dead and many others injured after a Sports Utility Vehicle (SUV) ran into a crowd of #ENDSARS protesters at Alagbado in Lagos. Footage from a viral video showed two lifeless bodies being carried away by some youths.
The silver SUV reportedly ran into the crowd in a deliberate attempt to scare the protesters off the road. Although the driver of the vehicle was yet to be identified, it was gathered that an angry mob descended on the SUV as well as a tricycle involved in the accident.
Demanding total reform of the police, the protesters, who also carried placards demanding the scrapping of the newly created Special Weapons and Tactic (SWAT) unit, said the Inspector General of Police (IG) only changed the name of the notorious SARS.