Wike orders closure of schools in Rivers State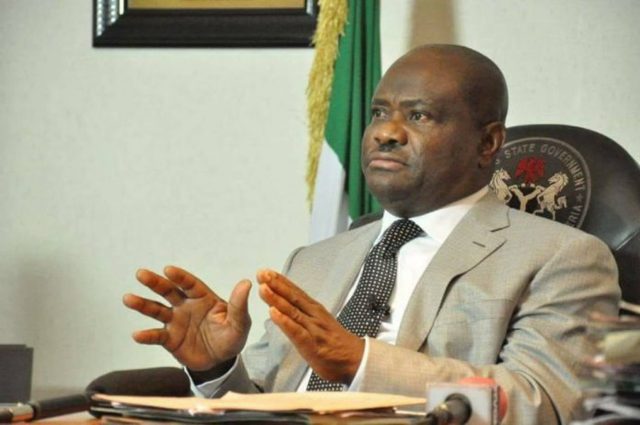 The Rivers State Government, has ordered the closure of all schools in the state in the wake of the coronavirus outbreak in some parts of Nigeria.
Governor NYESOM WIKE made the announcement during a statewide broadcast, noting that the Ministry of Health has acquired what he described as intervention resources, while 158 Surveillance and Ad-hoc personnel have been trained.
Governor WIKE also said one Treatment Centre, Holding Centers in the Two Teaching Hospitals and all General Hospitals in the State were fully functional.
WIKE said all Health Workers, both private and public have been trained and briefed on Infection Control Measures and appropriate use of Personal Protective Equipment, while Hand Sanitizers had been procured,
He also noted that infrared thermometers have been procured, while other commodities and equipment and stockpiling of equipment, stressing that surveillance efforts have redoubled at Airports, Seaports, Waterways and Land routes.
Wike also said the five-man Inter-ministerial committee continue with aggressive public enlightenment that will protect all those living and doing business in the State.
The governor noted that the decision was taken because the state was the headquarters of the Hydrocarbon Industry and also a major commercial hub in the country that attracts people from all walks of life.
He also said the committee had since its inauguration carried out Stakeholder Engagement with Community Development Committees, Religious Groups, Principals and Head teachers of schools, Traders Association, National Union of Road Transport Workers (NURTW), Military, Paramilitary, Police, International Oil Companies and The Association of Local Government Chairmen of Nigeria (ALGON).
In addition to this, the governor said radio and television jingles, flyers and billboards have been fully utilised by the committee to pass the prevention message to all the nooks and crannies of the State.
By Ndubuisi Ojo