BreakingPlane carrying 177 people skids runway, breaks into two on landing in Turkey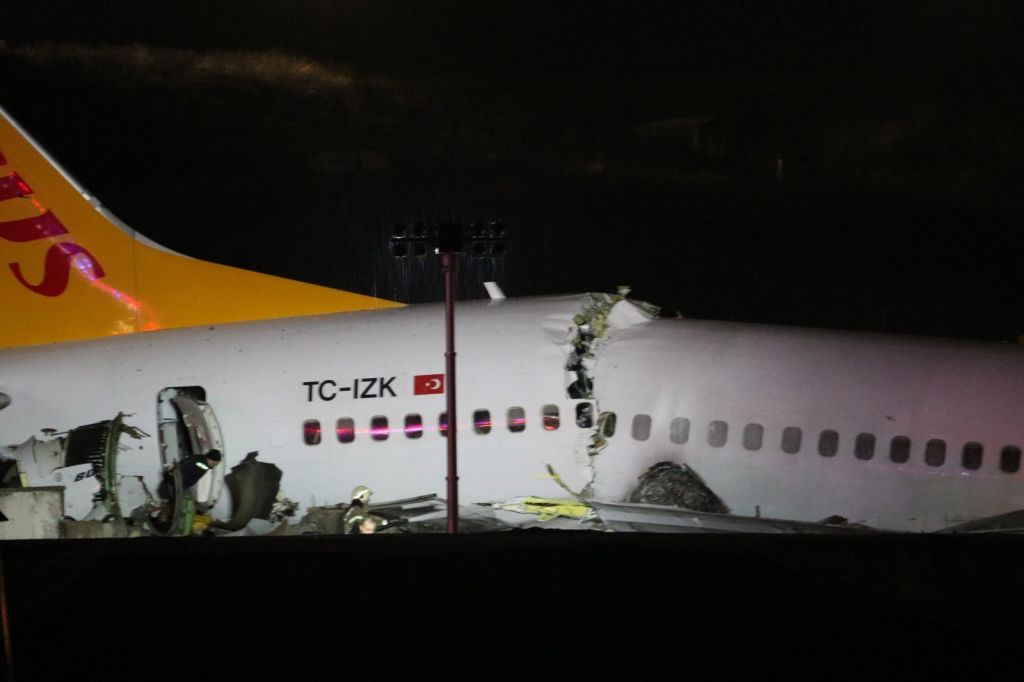 A plane has skidded off a runway, split in two and burst into flames in Turkey. The Boeing 737-800 carrying 177 passengers appears to have skidded in wet weather at Istanbul's airport in Turkey.
Footage shows serious damage to the fuselage, with passengers being evacuated through the cracks caused by the impact.

According to Turkish media, the plane carrying 177 passengers was coming in to land at Istanbul's Sabiha Gokcen Airport. Meanwhile, all flights to Sabiha Gökçen have been directed to Istanbul Atatürk Airport.

Turkey's transport minister said no fatalities have been reported as firefighters and emergency service personnel had arrived the scene of the crash.

It is also reportedly the The Sabiha Gokcen Airport has been closed for investigation as this is the second time in a month that a passenger plane of the same company has skidded off the runway.
Turkey's Transport Minister Mehmet Cahit Turhan reportedly said: "There is no loss of life in the plane with 177 passengers after the accident.
"We have injured passengers. The accident occurred as a result of the hard landing of the plane."

The news of comes just hours after 21 people died in an avalanche tragedy in the country.