UK's Prime Minister applauds Buhari on Commonwealth Free Trade Area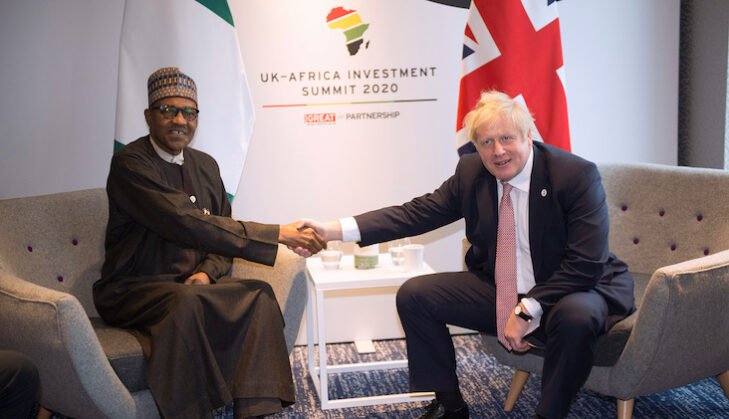 UK's Prime Minister has commended President Buhari for the Commonwealth Free Trade Area idea and has also pledged a careful consideration.
President Buhari who visited London for the UK- Africa Investment submit had noted that with the Brexit, there was a need for a commonwealth free trade area, to further enhance economic growth in Africa. The President said: "The United Kingdom's exit of the European Union is now all but certain. Only the passage of time will reveal what their new relationship shall be. "But with this new arrangement, I – like many other Commonwealth leaders – also seek a new settlement: not only of closer relations between the UK and my own nation, but of unleashing trade within the club in which we together shall remain."
President Buhari also noted that a commonwealth free trade area will enhance the utility of both human and mineral resources to create jobs and boost that economy. "For my country, greater UK engagement in its economy would bring jobs to under-tapped sectors, such as agriculture and manufacturing. "Millions of highly skilled, English-speaking but underemployed young people, are eager to work but without the opportunities that foreign investment can bring to create jobs and build businesses," Buhari said.
"In 2015, I became the first head of a new Commonwealth Enterprise and Investment Council tasked with boosting trade and investment within the wider organisation. "Now with the United Kingdom – the Commonwealth's largest economy – no longer obliged to ringfence it