Soldiers killed by gunmen in Niger State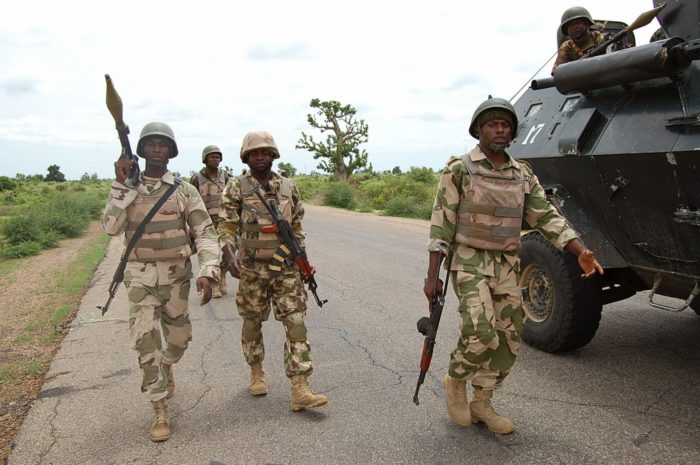 Two corporals and a Staff sergeant have been killed by gun men in Sarkin Pawa of Munya Local Government Area, Niger State.

The Chairman of Munya Local Government Area, Alhaji Mohammed Garba Dazz made this known while briefing journalists on Monday.

According to Munya, the gun men laid ambush on the Soldiers who had visited the community in response to a distress call."I personally provided logistics to the soldiers before they left for the operation, both the soldiers and the police were overpowered due to a large number of the gunmen.
"One hour after they left for the scene, they came back with bullet holes in their armoured vehicle and the glass shattered. As I speak with you now, they have killed four soldiers and three others seriously injured. They have also burnt the Hilux Van of the soldiers," Munya Dazz said.