WOMAN OFFERS 7 MILLION NAIRA AS RANSOM FOR HER DOG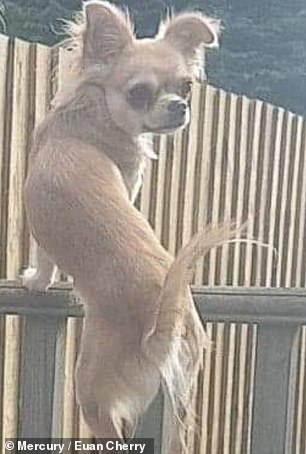 52 year old Kathleen Easton who lost her dog 23 months ago has offered £15,000 (Seven Million Naira) as ransom for the dog that was stolen from her garden in Bradford, West Yorkshire, UK. According to her, 'My life is in tatters, it is like having your child taken. 'The only thing that is different with dogs is that they don't have a voice, we have to give them a voice. 'You really don't know what it's like until it happens to you, it's like your whole life has been taken away. 'I have to believe Luna is alive and I will get her back, so I have offered up my life savings of £15,000 to bring her home. 'I felt I had no other choice. 'It was my savings for holidays and because you never know what is going to happen next.
'It would mean the world to get Luna back for Christmas.'
Ms Easton believes her home was targeted after Luna was snatched from the garden by thieves who jumped over the gate because dog thefts were common in Bradford. So far, Kathleen Easton has written a book on her stolen book and has started an online campaign to help her find her missing dog.
About Author