Oshiomhole To Nigerians: APC Did Not Promise 'Miracle'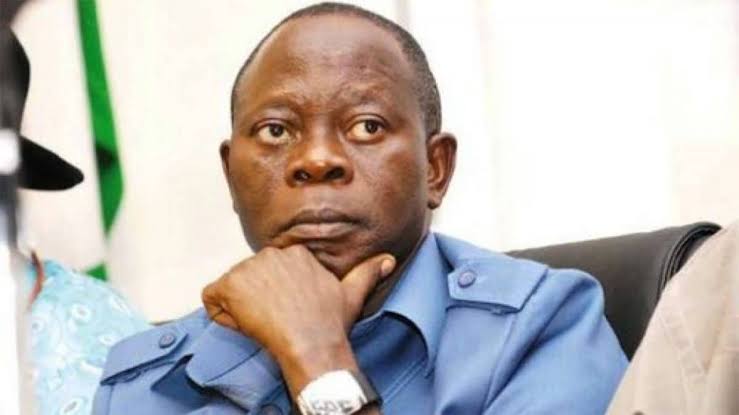 ---
The senator representing Edo North senatorial district, Adams Oshiomhole, said the ruling All Progressives Congress, APC, did not promise Nigerians miracle.
Oshiomhole stated this in an interview with Channels TV's Sunday Politics.
He said, "You don't need to give me an example. I know what we (APC) promised more than you who was reporting it.
"Whatever you reported, we were the source. We did not promise a 24-hour solution. We did not promise miracles. We did not promise an overnight solution.
"You show me any document that says in 48 hours, this will be done. In 14 days, this should be done. In 21 days, this should be done," the Senator representing Edo North argued.
"I think you are the one who has the illusion that once a promise is made, automatically once you get into office, either spiritually or by miracles, solutions will emerge," he said.
Meanwhile, the former governer of Edo State said President Bola Tinubu is not a "magician" that will solve the country's problems in one fell swoop.
Oshiomhole said, "They know they were not electing a magician. And nobody promised a magical solution."
The Edo lawmaker noted that what Nigeria needs is a courageous leader such as Tinubu, saying since the removal of subsidy on petrol, the President had taken steps to address the impacts of the decision.
"What Nigeria needs is what President Tinubu has demonstrated – the courage to make decisions and to be humble to admit some of the unintended consequences of those decisions, and the will to deal with those consequences. And he has put in place instruments to deal with them," he said.
Oshiomhole also condemned the N30,000 minimum wage in the country, describing it as a "criminal wage".
"What we call minimum wage is a criminal wage. If you exchange N30,000 at N800 or N700 to the dollar, what does that translate to?
"So, the value of that minimum wage when it was N125 – when it was first introduced under, I think, (Shehu) Shagari's government – is about two times or three times the value many years later, even in the public service."
About Author