Tina Turner, Queen of Rock 'n' Roll Dies At 83 After 'Long Illness'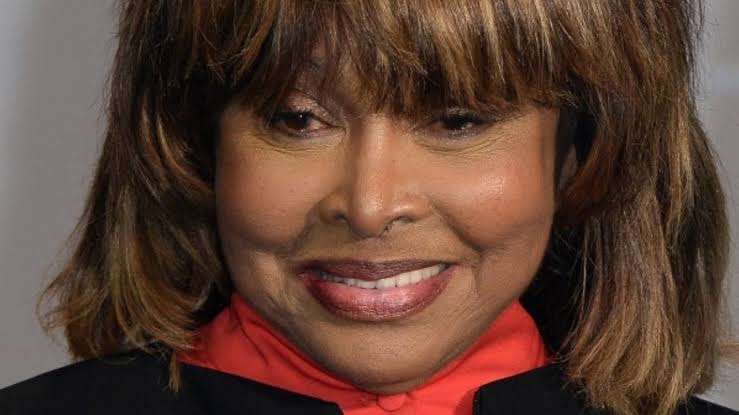 ---
Queen of rock 'n' roll Tina Turner has died at age 83 after suffering a long illness, her publicist said in a statement to NBC News. Her death comes after she suffered numerous illnesses in recent years.
"With her, the world loses a music legend and a role model," the statement continued. "Tina Turner was born Anna Mae Bullock on November 26, 1939, in Nutbush, Tennessee, USA. She became famous in the late 60s as the singer of the band Ike & Tina Turner Revue, but later she became successful worldwide as a solo artist."
"With her music and her inexhaustible vitality, Tina Turner thrilled millions of fans and inspired many artists of subsequent generations. Global hits like 'What's Love Got To Do With it,' 'Private Dancer' and 'The Best,' more than 180 million albums sold, 12 Grammy Awards and over three decades of sold-out stadium tours around the world are just part of her unique legacy."
How did Tina Turner die?
The statement from her publicist did not specify what Turner's cause of death was, but it did state that she died of a "long illness."
Tina Turner's illnesses
Turner had been public about several health issues she faced in recent years, including a stroke, intestinal cancer, high blood pressure and kidney failure, as well as post-traumatic stress disorder from her relationship with Ike Turner.
In her 2018 memoir titled "My Love Story," she wrote, "I've been on such a wild roller-coaster in the four years since my wedding that even I have difficulty keeping my medical catastrophes straight."
When did Tina Turner have a stroke?
Turner suffered a stroke in October 2013, three months after her second marriage to Erwin Bach, she wrote in her memoir.
"I woke up suddenly and in a panic," the iconic singer wrote. "A lightning bolt struck my head and my right leg — at least that's how it felt — and I had a funny sensation in my mouth that made it difficult for me to call out to Erwin for help. I suspected it wasn't good, but it was worse than I ever imagined. I was having a stroke."
Bach and her doctor took her to the hospital, where she discovered that she was unable to stand on her own. She had to drag herself to a sofa and pull her body into a sitting position. She stayed in the hospital for 10 days. Turner was able to regain her ability to walk, but "nothing about the rehabilitation process was easy," she wrote.
The singer also suffered from high blood pressure…
Turner wrote in her memoir that she was diagnosed with high blood pressure in 1978. "I didn't think much of it — both my mother and sister had it," she wrote, adding that she starting taking a once-a-day pill for the condition in 1985. But otherwise, she'd learned to live with it and thought that "high" was normal for her.
Shortly after, she starting struggling to perform in the way she used to, she wrote. "I believed that my body started to react to working with high blood pressure and the medication, and that was the reason I couldn't hit my notes."
Her unmanaged high blood pressure later led to kidney problems, she wrote.
And experienced kidney failure and a transplant.
After her stroke, Turner's doctor expressed concern that her high blood pressure was also hurting her kidneys. Shortly after, she found out that they only had 35% function. They eventually dropped to 5%, and she underwent dialysis in an effort to get healthy enough to receive a kidney transplant.
In April 2017, she received the surgery, and husband Erwin Bach was the donor, People reported.
"I wondered if anyone would think that Erwin's living donation was transactional in some way," she wrote in her memoir. "Incredibly, considering how long we had been together, there were still people who wanted to believe that Erwin married me for my money and fame."
Tina Turner also battled intestinal cancer…
In January 2016, Turner was diagnosed with intestinal cancer, she shared in her memoir. She'd been suffering from chronic diarrhea for months previously, she wrote. It was diagnosed at an early stage, and she had carcinoma and multiple malignant polyps. Still, it wasn't clear if the cancer could be removed.
A month later, she underwent surgery to remove the cancerous part of her intestine, and doctors thought it could be cured. But doing so meant she had to delay her kidney transplant for a year.
As well as vertigo.
Shortly after suffering her stroke and learning she was in kidney failure, Turner started feeling "dizzy, breathless, sick to my stomach," she wrote in her memoir. "The sensation literally knocked me off my feet."
She was experiencing vertigo, calling it an "unnerving and frightening … extreme balance disorder." She added that she "couldn't stand, walk or focus. … My body was spinning out of control."
She was also open about her mental health struggles.
Turner wrote in her memoir that she had thoughts of suicide during her relationship with Ike Turner. She later attempted suicide before eventually getting out of the relationship in 1978. "I chose death, and I chose it honestly," she wrote in her memoir. "I was unhappy when I woke up. But I never tried it again because I made an important realization, one that changed the course of my life. I came out of the darkness believing I was meant to survive. I was here for a reason."
Turner also shared in her 2021 documentary "Tina" that she suffered from PTSD, Reuters reported at the time.
"It wasn't a good life. The good did not balance the bad," she said in the documentary. "I had an abusive life, there's no other way to tell the story. It's a reality. It's a truth. That's what you've got, so you have to accept it."
About Author