I Must Be President Of Nigeria, Says Peter Obi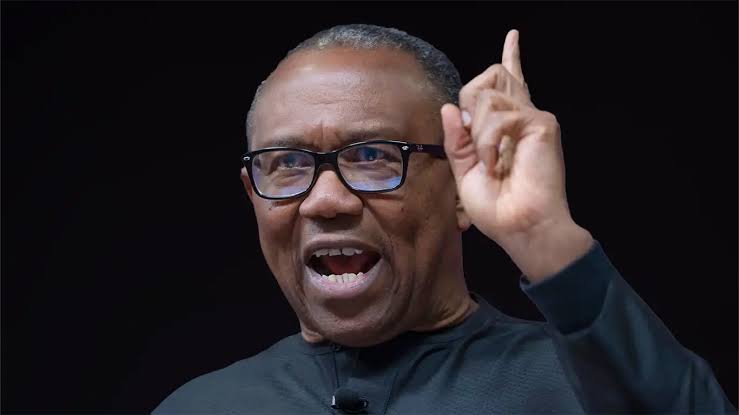 ---
Peter Obi, the Labour Party (LP) presidential candidate has said he "must be" the president of Nigeria.
Mr Obi stated this in Awka, the Anambra State capital, on Friday at the presentation of a book entitled: "Peter Obi: Many voices, one perspective," according to a report by the Daily Trust newspaper.
Bola Ahmed Tinubu the candidate of All Progressives Congress (APC) was declared winner of the 2023 presidential election by the Independent National Electoral Commission(INEC) on 1st of March.
Tinubu polled a total of 8,794,726 votes to defeat his closest challenger, Atiku Abubakar of the Peoples Democratic Party who scored a total of 6,984,520 votes. The LP candidate, Mr Obi, came third with a total of 6,101,533 votes.
However, Mr Obi and Atiku are currently challenging the victory of Mr Tinubu at the Presidential Election Petition Tribunal in Abuja.
"Anyone who thinks I am on a transit is wasting his time. Let me tell you, I must be the president of this country. I am sure of that. If it is not today, it must be tomorrow.
"Other people who want to be, should come and tell us what they want to do, and how to do it. This is my country; I don't have dual citizenship. If anyone thinks I am going to run away from Nigeria, they are lying," Mr Obi, a former governor of Anambra State, said.
The LP candidate stressed that he was not in a hurry to achieve the dream of becoming the country's president.
"I have three engagements in Anambra and Lagos today. I will be speaking in Lagos tonight. We will not leave Nigeria. I am not in a hurry to become the president, but I know it must happen," he said.
"For three years I was in court in Anambra to reclaim my governorship (position), just to challenge the process. Many people tried to discourage me, but I said even if the entire four-year tenure elapsed for us to prove a point and correct the process, I will be fulfilled," Mr Obi added.
The former governor said he was more concerned with the process that brings leaders to an office, and not about who the leader is.
He also said he was committed to the task of achieving a better Nigeria.