President George Weah congratulates Victor Osimhen On New Goal Record, Says You Can Be World Best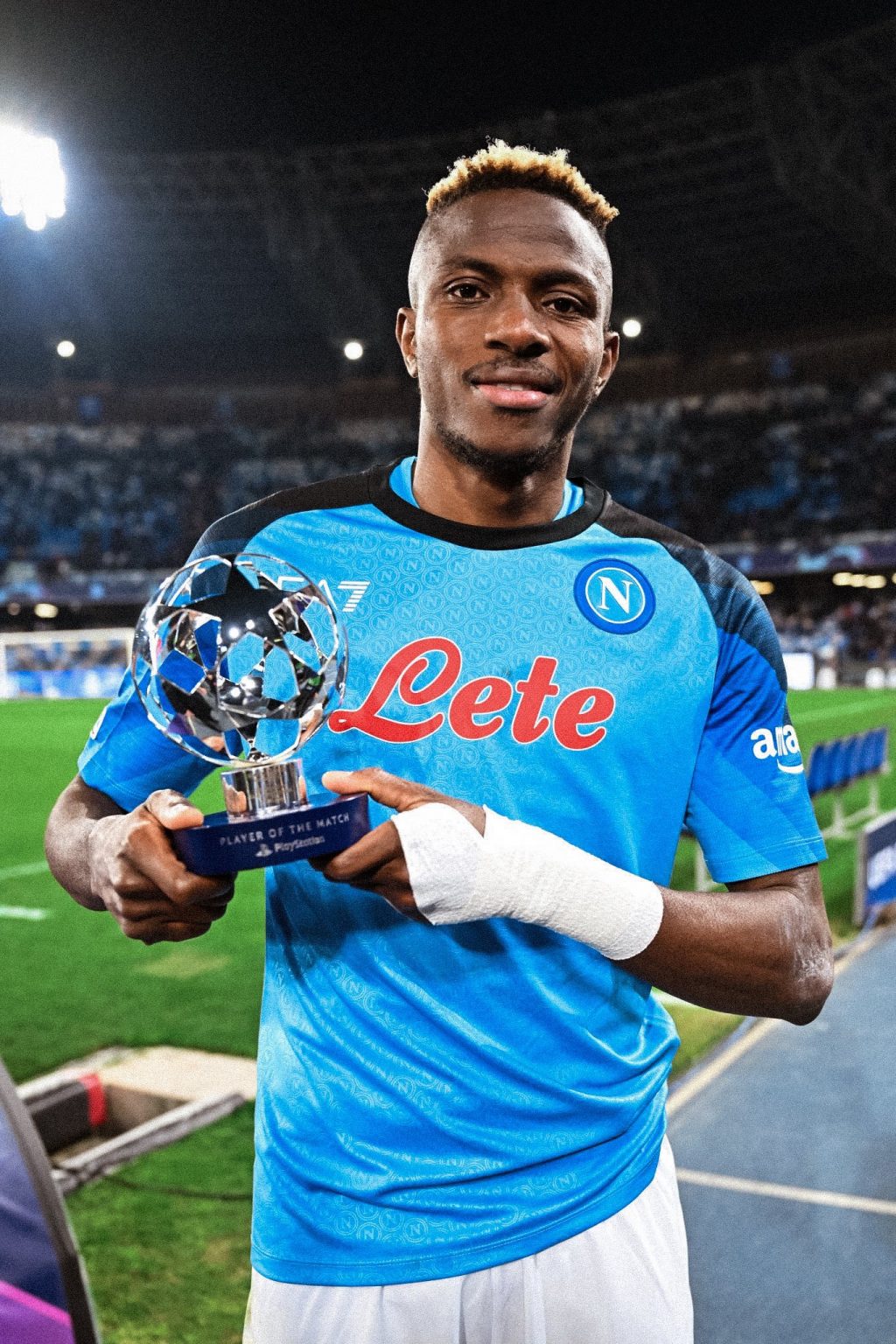 ---
President George Weah of Liberia has congratulated Victor Osimhen for breaking the record for the highest-scoring African player ever in the Italian Serie A.
On Sunday, Osimhen scored in the 74th minute from the penalty spot in Napoli's 1-0 win over Fiorentina to register his 47th goal in the Italian league.
The landmark strike sent him one goal ahead of Weah, who scored 46 times, on the log of Africans with the most goals in Serie A.
Weah, the African football legend, had held the record since 1999. The Liberian is the only African player to win the Ballon d'Or prize.
In a tweet on Monday, Osimhen hailed the Liberian as a source of inspiration to many African footballers.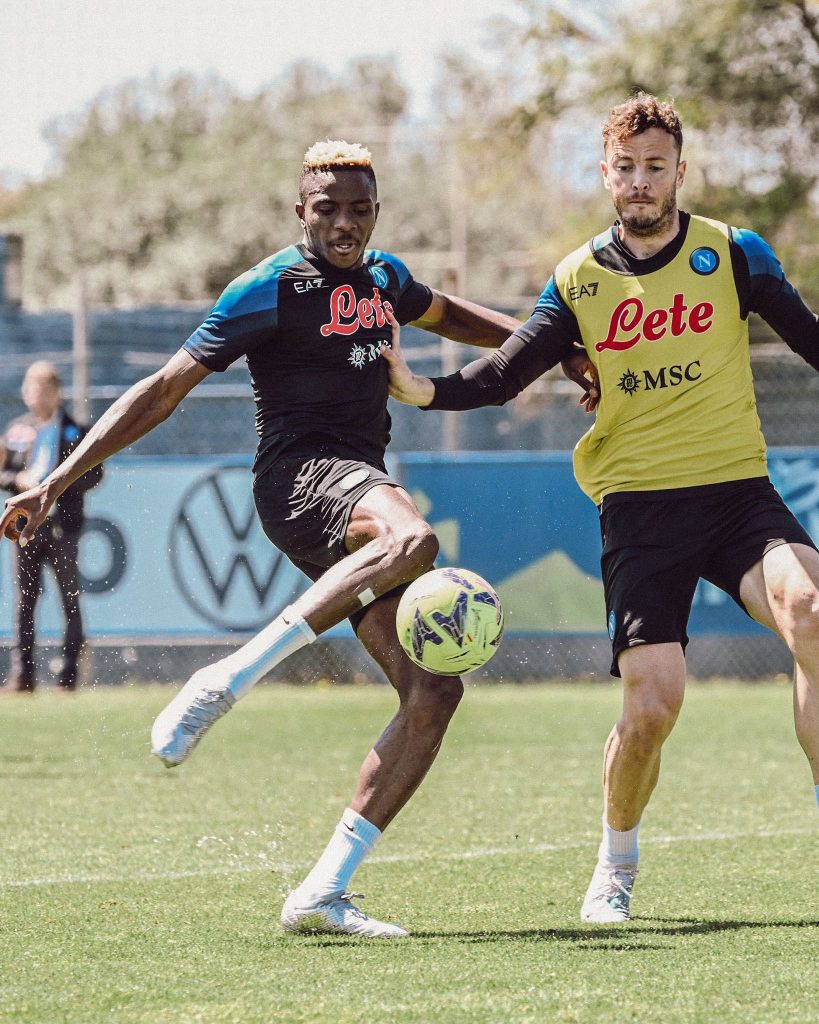 "While growing up, I have always admired the great achievements of so many African legends and his excellency Mr George Weah is one of them," he wrote.
"An icon in the world of football and also a leader to his people. Someone who has motivated and inspired millions of young talents alike."
Reacting via a Facebook post on Tuesday, Weah praised Osimhen's "dedication, commitment, humility, and hard work," adding that the Nigerian has the ability to be the next African player to win a Ballon d'Or winner.
He then challenged the Napoli striker to achieve more greatness, saying "the sky is your limit".
"My heartfelt congratulations to you, Victor Osimhen! I am very glad that you have accomplished a major milestone in your football career, after scoring your 47th goal in the Italian Serie A league," the post read.
"The records show that this goal, which you netted on Sunday, May 7, 2023 when your team Napoli went against Fiorentina, effectively makes you the African with the highest scoring record in the Italian Serie A league – surpassing my own account of 46 goals.
"I am so proud of your exploits and congratulate you on this remarkable achievement which is a result of your hard work, dedication and tenacity. I am also pleased with your kind words of honour in tribute to me upon reaching such a giant milestone.
"However, I want to admonish you not to be contented. There are many more of my records for you to break. I wish you go on to achieve greater success. I watched your goal against Udinese when your 52nd-minute header won the Scudetto for Napoli. Your movement, your passion, your determination and your hunger brought back many memories to me. I wait for your 100th Goal in all competitions in Italy so that you can celebrate (but don't remove your shirt like I did or you will get a Yellow Card).
"You have won one Scudetto. Great! When I won my first Scudetto with Milan, I said to myself, why one, why not two? I went on to win another Scudetto with Milan. I went on to win the Ballon D'or. So why not two or more for you Victor? The sky is your limit. With your dedication, commitment, humility, and hard work, you can conquer the World. Africa needs another World Best. Africa needs another European Best. You Victor, can deliver that for us.
"The records that I set were meant not as a challenge, but as a motivation to you and other African Players. We have the best of talents. You have to remain humble, tenacious and focused. Don't be distracted.
"There are many great African players in European leagues. They are already up against the hurdles of playing against many odds in leagues and stadiums so far away from home which present challenges for them; so to beat the odds and climb to the top is worth our commendation.
"May you continue to surge forward. My prayers are with you. My blessings are also with you. I am rooting for you Victor!"
About Author