My Wife Cheated On Me, Divorce Seeking Husband Tells Court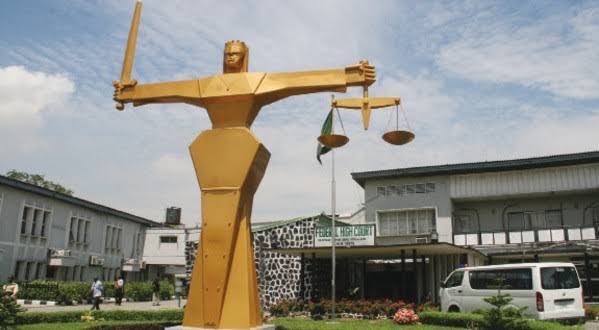 ---
An Upper Area Court in Gwagwalada, Abuja, Federal Capital Territory (FCT), has dissolved a 15-year-old marriage between a public servant, Okpanachi Yahaya and his estranged wife, Zainab Adejoh over infidelity.
According to the News Agency of Nigeria (NAN), the judge, Malam Abdullahi Abdulkareem, dissolved their marriage according to Islamic Law, following Okpanachi's prayer of divorce on the grounds of infidelity.
Abdulkareem ordered Zainab to observe "Iddah" (waiting period) of three months according to Islamic injunction, before contracting another marriage.
He added that the issue of child custody which the petitioner brought before the court should be filed as a separate suit.
Earlier, the petitioner told the court that he got married to the respondent under Islamic law and that their marriage is blessed with two children.
He said that he noticed that the respondent started having extra marital affairs in 2019.
"I once caught Zainab hiding in the kitchen and talking to another man on the phone.
"When I demanded to know who she was talking to, she insulted me and also assaulted me physically," Yahaya said.
Okpanachi also said that he was sick for four months, hospitalised and eventually taken to his village in Kogi, but that Zainab never visited him, while she continued with her illicit affair.
The petitioner further stated that the respondent went to his office while he was away in the village and collected money on his behalf without his consent.
According to Okpanachi, it was discovered when he was in his village that his ailment was as a result of his wife's illicit affair with other men.
"Zainab was invited by my kinsmen to resolve the differences between us, but she turned down their invitation.
"There is no more love and peace in our home. I want our marriage dissolved, " he said.
The respondent consented to the divorce.