NRC To Unveil Plans On Train Resumption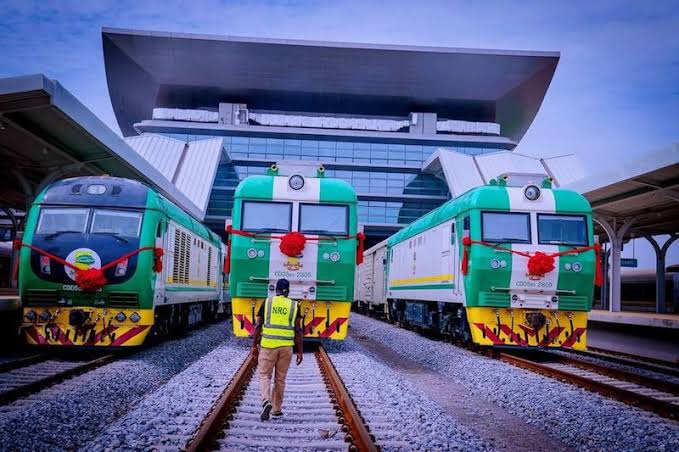 There was excitement in the Nigerian Railway Corporation(NRC), yesterday following the release of the remaining 23 kidnapped passengers of the Abuja-Kaduna train attack.
Officials who spoke to DailyTrust said, NRC had been looking forward to the release of the remaining victims to enable it to resume train service on the route.
It would be recalled that the NRC had planned to resume the train service on May 23 before suspending the plan indefinitely following pressure from families of the victims who insisted on the rescue of their relatives before the resumption of the service.
Afterwards, the former Minister of Transportation, Mr Rotimi Amaechi declared that the train service would not resume until all the kidnapped victims were released.
The new Minister, Muazu Sambo, also reiterated the stance, saying it would be insensitive to resume the train service while the victims were still in captivity.
The NRC Managing Director, Engr. Fidet Okhiria had told reporters last week that over N530m was lost in six months to the suspension of the Abuja-Kaduna train service.
"Regrettably, due to inactivity on the Abuja-Kaduna train, which was caused by the last terrorist attack, we have recorded a shortfall of N531 million on the Abuja-Kaduna route from March to August 2022.
"The shortfall is from expected income following the disruption occasioned by the train attack," he had said. Also, the news of the release of the remaining 23 abducted passengers triggered excitement in the NRC yesterday.
Read Also:
Buhari Credits His Govt For The Release Of Abuja-Kaduna Train Passengers
Terrorists Release 23 Remaining Abuja-Kaduna Train Attack Passengers
Though the MD could not be reached as of press time, a source close to him said the NRC would soon unveil plans to resume the train service.
"As soon as we have a plan, we will share it with you. We are happy with the news though we are still trying to confirm the authenticity. We don't want to dwell on rumours. But like we have always maintained, the train service would resume as soon as possible," the official said.