Coolio, Gangsta Paradise Rapper Dies At 59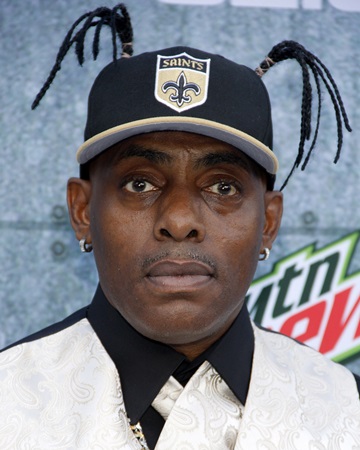 Coolio, an American rapper whose gritty music and anthemic hits like "Gangsta's Paradise" helped define hip-hop in the 1990s, died on Wednesday in Los Angeles, USA at the age of 59.
His longtime manager, Jarez Posey, confirmed his death.
He was found unresponsive on the bathroom floor of a friend's LA house, his manager Jarez Posey told US media.
Coolio, whose real name is Artis Leon Ivey Jr, won a Grammy for the 1995 track Gangsta's Paradise, which led the soundtrack for Dangerous Minds.
Mr. Posey, who worked with the rapper for more than 20 years, said he was told that Coolio died at about 5 p.m. at a friend's house. No cause was given.
At a time when rappers were derided by some as garish outlaws, Coolio achieved mainstream superstardom and critical success with "Gangsta's Paradise," Billboard's top song of 1995 and the Grammy winner for Best Rap Solo Performance in 1996.
Stars including Michelle Pfeiffer, Snoop Dogg, Ice Cube have been paying tribute
Pfeiffer, who starred in the movie, on her Instagram said she was "heartbroken"  wrote: Heartbroken to hear of the passing of the gifted artist @coolio. A life cut entirely too short. As some of you may know I was lucky enough to work with him on Dangerous Minds in 1995. He won a Grammy for his brilliant song on the soundtrack – which I think was the reason our film saw so much success. I remember him being nothing but gracious. 30 years later I still get chills when I hear the song. Sending love and light to his family. Rest in Power, Artis Leon Ivey Jr. ❤️.
Snoop Dogg referenced the track in his tribute to the late star online, while sharing a picture of himself and Coolio posing on the set of the music video for Gangsta Walk – a track they collaborated on in 2006.
Fellow rapper and actor Ice Cube said: "This is sad news. I witness first hand this man's grind to the top of the industry," while Vanilla Ice tweeted: "I'm freaking out I just heard my good friend Coolio passed away".