Expo 2022: PIMPS Collections calls for runway model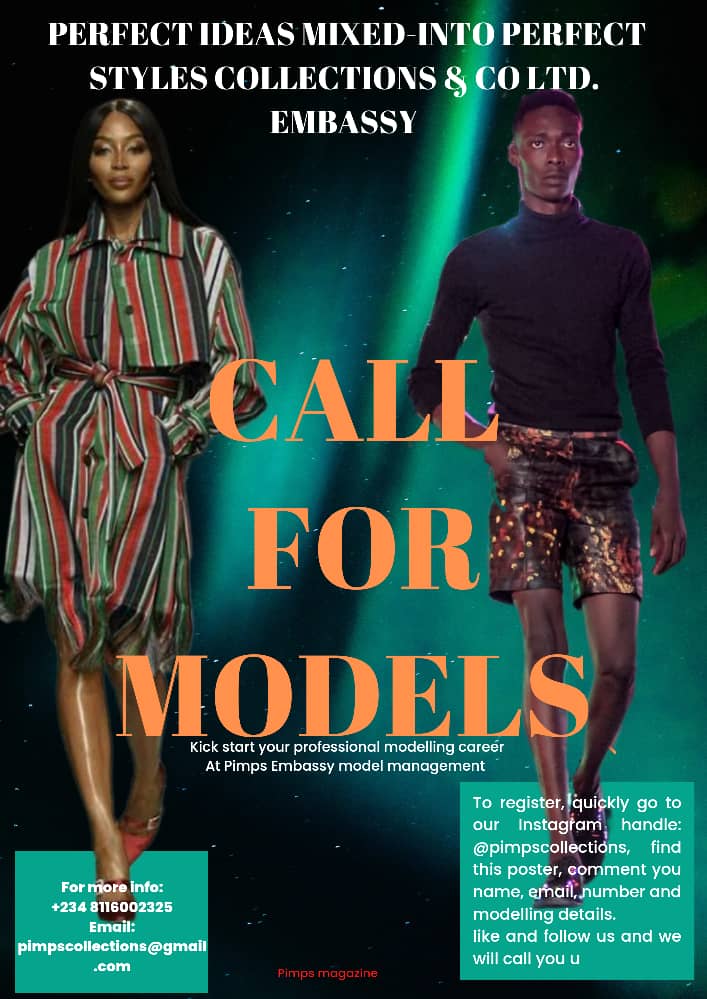 PIMPS Collections is Calling for runway models between the ages of 18 to 30 to sign up for the upcoming PIMPS Expo 2022.
HOW TO JOIN
Sign up with the agency (Participants are expected to visit our Instagram page by clicking the button below to register)
2. Click on our first pinned post on Instagram
3. Go in the comment section and provide FULL NAME, STATE, AGE, EMAIL, PHONE NUMBER and MODELING history.
4. Wait to be contacted by PIMPS Collections via phone or email.