FG Disburses N621.24 billion For Rehabilitation of 21 Critical Roads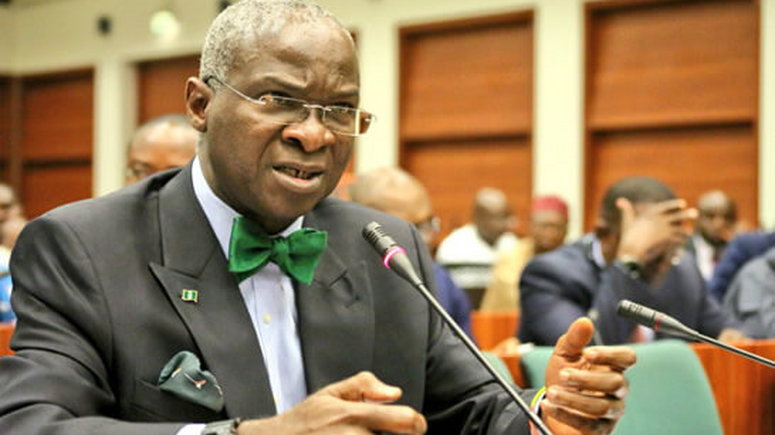 The Nigerian National Petroleum Company Limited (NNPC), yesterday, handed over a symbolic cheque of N621.24 billion for the rehabilitation of 21 critical roads across the federation through the Tax Credit Scheme under the Executive Order Seven signed by President Muhammadu Buhari in 2019.
In his remarks before the brief presentation in Abuja, the Minister of Works and Housing, Babatunde Fashola SAN, explained that the tax scheme, inherited from the previous administration, was supposedly for a strategic partnership with the private sector.
Reiterating that the current administration was deploying the model for the construction and rehabilitation of Kabba-Obajana Road in Kogi State and the Apapa-Oworonsoki Road in Lagos, Fashola pointed out that the project was open to all the members of the private sector.
During the cheque presentation, the minister said for robust inclusion, the Federal Government had opened a window of opportunities for smaller companies to gain enough funding capacity.
His words: "The Tax Credit Scheme is a policy that we inherited from the previous administration. It was there, but it was never used."
The minister explained that, "of course, the tax scheme that we inherited had an expiry date and when we started using it, it was being said that it was made for one company alone. So, we had to come out to explain that it was meant for all the companies that have tax credit.
"And when it expired, we looked at some of the limitations of the scheme, and we made some recommendations to the President."
According to him, another recommendation is that other companies that have smaller turnover could come together to form conglomerates.
He added: "All of these were then factored into the recommendations that were passed to the President which was signed as the Executive Order 7."
Describing the signing of the cheque as "a big show of confidence by the NNPC," Fashola said the scheme was attracting other sectors of the economy, including manufacturing and telecommunications firms.
The minister, who said some of the roads have subsisting contracts that are as high over 10 years old, pointed out that the NNPC was on top of the matter.
The minister added: "So, we are putting in a governance process and that governance process requires us to do certification of their certificates promptly within five days."