Calabar home of colonial names and other amazing records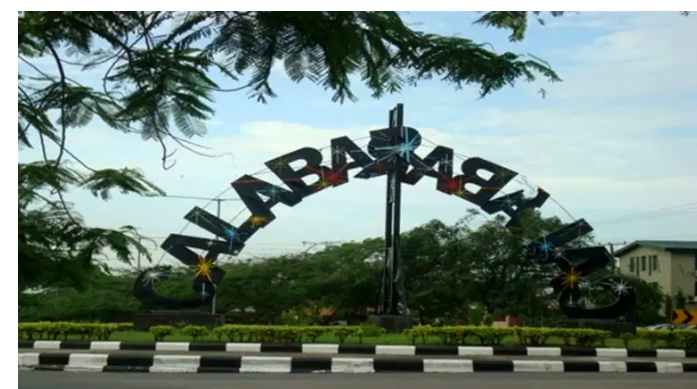 The City of Calabar is set on a natural hill foreseeing the Calabar River, became the biggest colonial administration in Nigeria
in the 18th, 19th and early part of the 20th centuries.
It has a rich history having served as first capital of the Southern Protectorate, the Oil River Protectorate and Niger Coast Protectorate. This was until the administrative centre of the Southern Protectorate was moved to Lagos in 1906.
The City lost its unique status over a century ago, relics and tales of former colonial administrative capital still pervades this famed tourist destination known as Paradise City. Interestingly, most of the streets in Calabar are named after the early missionaries and colonial officials that bestrode the port city. One of the iconic structures in town aside the old colonial seat of power tagged: Old Residency is a storey building on Egerton Street, built in 1924 and housing a photo studio. This is one of the many colonial relics dotting the length and breadth of, the first capital of Nigeria.
These colonial relics are also found in form of names of streets, nomenclatures of government residences, family names, communal abodes and academic institutions. It's over a hundred years since the capital of Nigeria was moved from the city to Lagos before being moved to Abuja and over six decades that Nigeria gained independence, yet, the authorities have not deemed it necessary to effect changes in these names.
For instance, the governor's official residence is known as The Peregrino, while the headquarters of the Nigeria Police Command is on Diamond Hill. The palace of the Obong of Calabar and the headquarters of the Catholic Church in the city, Cathedral of the Holy Trinity is on Egerton Street while the communal abodes where these two prominent places are located is called Henshaw Town
Basically, 80 per cent of streets in Calabar still bear colonial names.
The office and residence of the President of the United States has a street named after it, The White House Street. The English monarchy has one of its prominent queens adorned with a street, popularly known as Queen Victoria Street while her husband has an adjoining street called King Street.
Do you know this?