Nigeria's Leadership Dogged By Abdication Of High Values, Says VP Osinbajo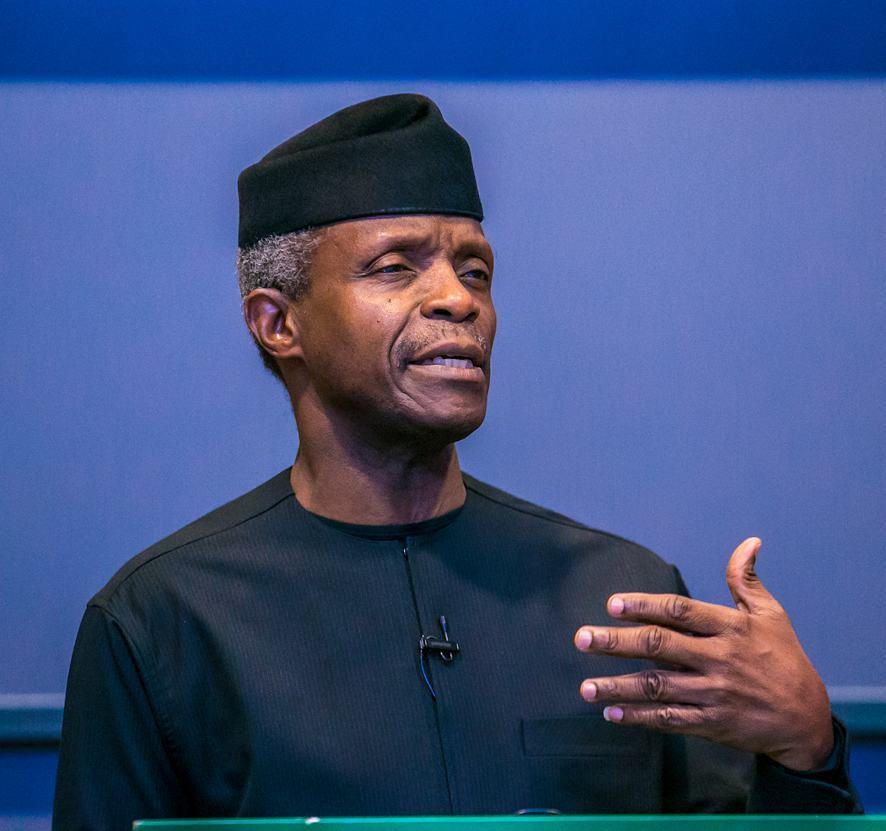 The vice president, Professor Yemi Osinbajo has tasked the Yoruba on propagation of its culture and Omoluabi ethos to redress the abdication of high values, especially by leadership of the nation.
He made this call on the occasion of the launch of the International Centre for Yoruba Arts and Culture, at the University of Ibadan, on Tuesday.
Osinbajo said the nation and the world at large had a lot to learn from the manner Yoruba manage within their families to accommodate diverse faiths and beliefs, as well as their typical Omoluabi ethos of trustworthiness, reliability, honesty and forthrightness.
Among others, he stressed that the true moral quintessence of the Yoruba race preaches equality of all men, regardless of race or belief and that all deserve to be treated with dignity and fairness.
He, especially, tasked Yoruba scholars to formalise the concept of Omoluabi for teaching in schools, so as to have next generation of Nigerians who believe that the commonwealth is not to be stolen or personalised but for the good of all. He prayed that the Yoruba World Centre, to be established, serve as a sanctuary to reflect on how Yoruba culture can contribute to nation building.
Beyond serving as a place of memory, Osinbajo said the centre should also be a place to inspire and fire collective imagination of advancements in technology, ideas and thought. Osinbajo further tasked the centre to champion the return of the nation's artifacts that were plundered, looted or illegally taken away.
"You must join in the global movement to champion the return of artefacts that were plundered, looted or illegally taken away from these shores. Indeed, the centre could serve as a home for such returned items where the immediate provenance or circumstances in which the items were taken is not clear or not known," Osinbajo added