Lalong Congratulates Rev. Mohzo on his election as New COCIN President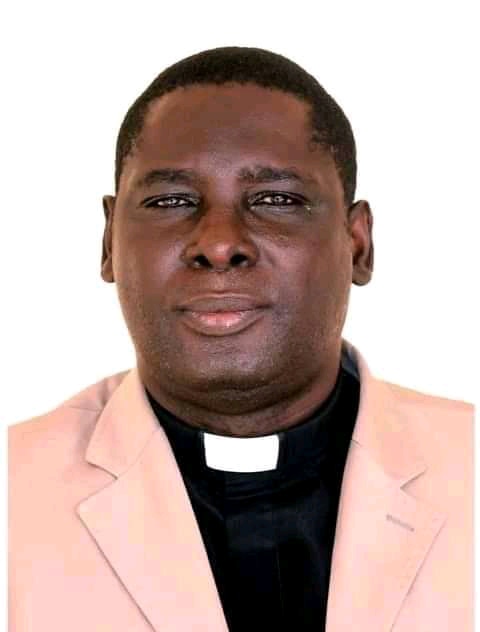 Plateau State Governor Simon Bako Lalong has congratulated the President-elect of the Church of Christ in Nations (COCIN), Rev. Dr. Amos Mohzo who was elected on Friday at the Church's 100th General Church Council meeting in Jos.
Governor Lalong in a congratulatory message described the election of Rev. Dr. Mohzo as another higher calling in his spiritual journey where he has served the Church in various capacities over the years.
The Governor recalled that the Borno-born cleric was until his recent election as COCIN Vice President, the Church's General Secretary, a position he rose to while serving as the Church's Deputy General Secretary.
Lalong said the overwhelming election of the new COCIN President by the General Church Council was an affirmation of the confidence he has built over the years in the service of God and the discharge of his duties in propagation of the gospel of salvation and service to humanity.
The Governor acknowledged that the new COCIN President will be coming into office at a time when there is grater need for the Chuch to do more in praying for the salvation of men, and also for God's intervention in the challenges that the nation continues to face particularly in areas of insecurity, unity and peaceful coexistence.
He asked him to devote himself to his spiritual calling and provide the needed leadership for the Church to carry out its mandate of bringing people to Christ and making the society a better place by teaching love, righteousness, tolerance, justice and honesty among other virtues that are contained in the Holy Bible.
He pledged the continued commitment and collaboration of the Plateau State Government and his Rescue Administration to the Church to ensure that the tenure of the new President is not only fruitful, but transformational in bringing people closer to God and one another.
Lalong also prays that the new COCIN President who was one time Provost of Gindiri Theological Seminary, will work hard to find a quick and lasting solution to the obstacles that are holding the take-off of the Karl Kumm University Vom, owned by COCIN, which was granted licence to commence academic activities but is yet to do so.
The Governor also commended the outgoing President Rev. Prof. Dachollom Datiri for his service to the Church, Plateau State and the nation at large and wished him well in his future endeavours.