Ikoyi collapsed building: Driver laments death of his boss , one cheated death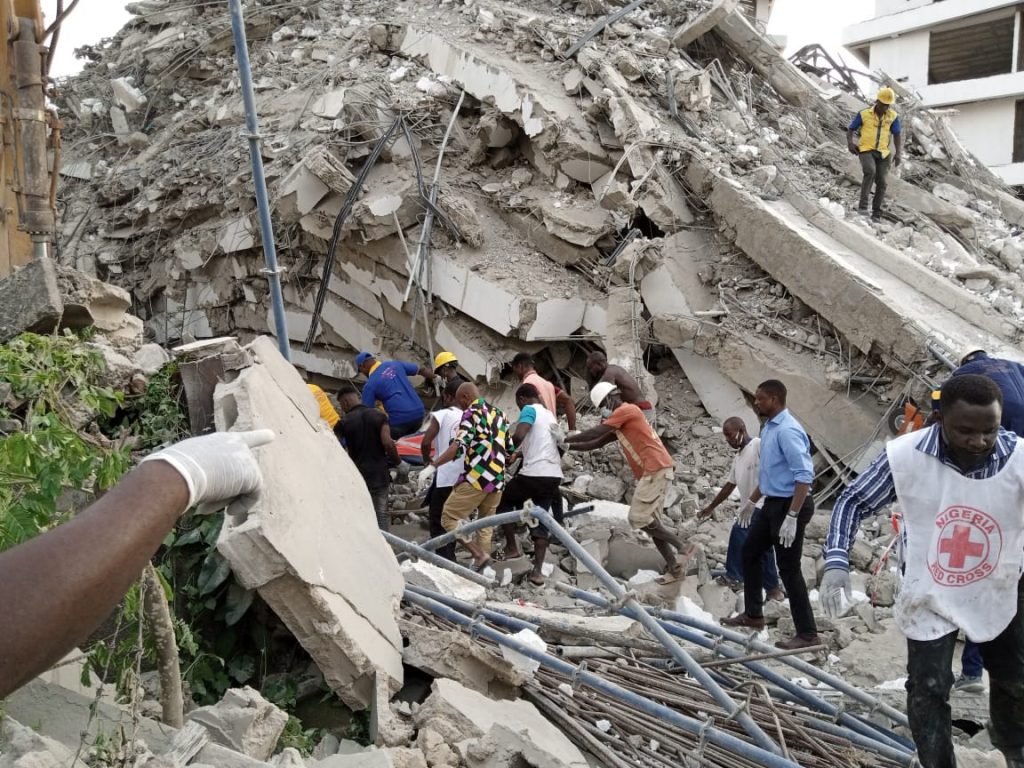 A man who refused to disclose his name and said to be a driver to one of those that were victims of the collapsed 21 story building in Ikoyi Lagos was seen crying out loud and lamenting in pains over his boss a good man who is supposed to travel out of the country on this faithful day of this tragedy.
The driver while crying, said his boss was inside the collapsed building. And that the boss told him that he will take him to the airport that evening for his flight to America and that his boss only wanted to visit the collapsed building that faithful day to see the level of work done on this building before this horrible incident happened. This is quite unfortunate and sad.
Going further, records shown that three persons have been confirmed dead while three other persons were said to be rescued alive but have sustained heavy injuries.
Report so far held that over 48 persons were trapped in the said building. While one young man was lucky to escape from dead.
According to eyewitness, the young man was among workers that were working in the building when the said building collapsed.
He was working at the top floor of building when the building began to break down floor by floors, it was gathered that the young man jumped into the next building, without sustaining any major injury as he was seen walking out by himself without any assistance. This young man must have be smart and lucky to have cheated death.