FRSC to check Of Invalid, Unregistered Number Plate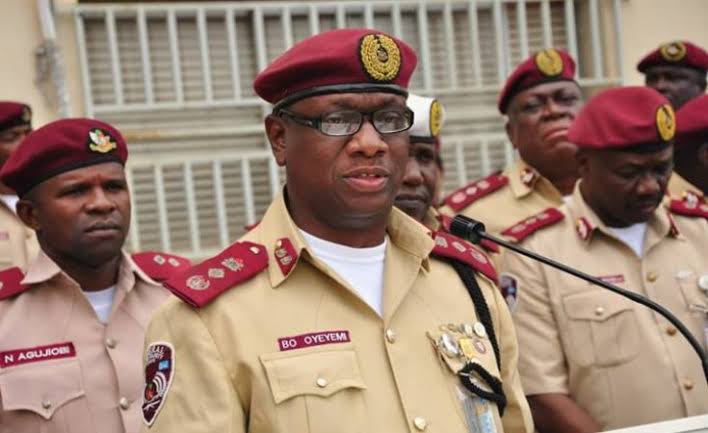 Victoria Ogunrinde
The Federal Road Safety Corps (FRSC), Lagos sector command has embark on a one-week long clampdown on motorists with invalid and unregistered vehicle number plates in Lagos State.

The development is in continuation of the Corps quest to ensure that road users comply with the FRSC (Establishment) Act 2007 and other traffic laws, which includes but are not limited to registration of vehicles and acquisition of number plates, the command has said.
Read also: FRSC Mandates NIN information vehicle Registration, Licence from next month

Corps Commander, Lagos State Sector, Commander Olusegun Ogungbemide, stated that the Corps is aware of the increase in the number of motorists using invalid and unregistered number plates as well as the continuous use of old Government number plates by private vehicle owners in the country hence FRSC has commenced the special operation to stop this illegal act which has implication on security and contradicting the reason for unveiling the new number plate regime by the Corps.

According to him, the special operation will go along with mobile court sittings for erring offenders especially those who produce such fake number plates in green colour to appear as if they are for Government vehicles with the intention of evading security checks and other possible privileges.
Read also: FRSC reports that One thousand Kaduna traffic offenders were prosecuted in July

He also made it known that all commands in Lagos and across the country are carrying out the special operation simultaneously.

The Lagos Sector Commander encouraged those with old number plates to change to the new number plate in line with the National Road Traffic regulation (NRTR).

He also used the opportunity to appeal to motorists to shun the use of illegal number plates.