Late signings look unlikely for Chelsea as deadline approaches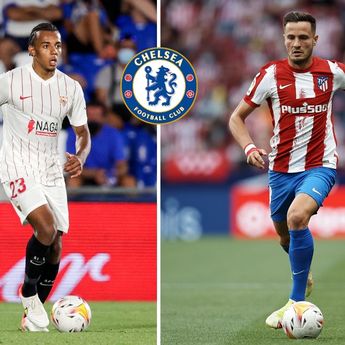 Chelsea look more unsure than ever to make any late signings as news surrounding the duo of Saul Niguez and Jules Kounde continue to change.
As the transfer deadline looms ever nearer, the Blues seek to bolster their midfield and defence with the signing for Atletico Madrid midfielder Niguez Saul and Sevilla Defender Jules Kounde.
However, Chelsea have gone quiet after Atletico set out the terms for Saul's signing. The club demands to add in a €40m obligation to buy the 26-year-old.
Meanwhile, in a press conference in Seville, club director Monchi confirmed Chelsea missed an important deadline and must now pay the €80m (£68m) release clause for Kounde.
"Kounde can leave before midnight if anybody pays his clause, then we can do nothing. He has the same chance to leave as all his teammates," Monchi said.
"The only offer from Chelsea for Kounde was last Wednesday at around 5pm for an amount we didn't like. It was linked to Chelsea selling a player. It was a decent fee but it didn't meet our criteria.
"We responded with a counter-offer which had a deadline of Friday, to allow us to be able to sign a replacement. They did not respond to that counter-offer before Friday. Kounde's clause never went up to €90m. It has always been €80m.
"We all decided that it was best Jules didn't travel to Elche. It's normal for players to be affected by news of any kind. Last year he had the interest from City and now Chelsea this year."