ASUU accuses FG of dishonesty as nationwide strike looms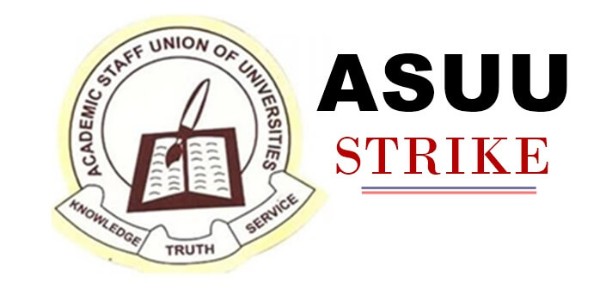 The Federal government, in a statement on Monday, gave reasons for the delay in payment of the University Revitalisation Fund and other demands of the Academic Staff Union of Universities.
Emeka Nwajiuba, the Minister of State for Education, in an interview with The Punch, stated that the government was working hard to ensure the release of the revitalisation fund by the Central Bank of Nigeria.
ASUU, however, dismissed the minister's statement, saying the government was being dishonest in its justification of the delay in payment of the aforementioned funds.
In 2020, a nine-month strike by ASUU, which commenced in March and was called off in December, paralysed public universities in the country.
The lecturers had gone on strike following their disagreement with the government over the funding of the universities and ineffectiveness and discrepancies around the Integrated Payroll and Personnel Information System, among others.
ASUU, however, developed the University Transparency and Accountability Solution to replace the IPPIS and had several meetings with officials of the ministries of finance, education, labour and employment, and the Office of the Accountant General of the Federation before the UTAS was approved, but it has yet to be implemented.
On August 2, the Minister of Labour and Employment, Chris Ngige, said the government had paid the revitalisation fund as contained in the Memorandum of Action signed with the lecturers.
He, however, said the money was in the custody of the CBN pending the conclusion of the audit
The PUNCH had on Monday reported that another strike was looming in the nation's universities as ASUU threatened a showdown following the government's alleged failure to implement the agreements reached with the university teachers.
The report quoted ASUU President, Prof Emmanuel Osodeke, as lamenting the government's failure to fulfil its promises to the union.
While claiming that government officials had stopped taking the calls of the ASUU members, Osodeke also said the union had given the government till Tuesday (today) to meet its demands.
But Nwajiuba, stated in an interview with The PUNCH on Monday that the government was working hard to secure the release of the money from the CBN and appealed to ASUU to be patient.
Nwajiuba said the process of meeting ASUU's demands was in progress.
He, therefore, urged the union to reach out to the government.