International Youth Day: More Nigerian youths take to gambling, cybercrime to escape exclusion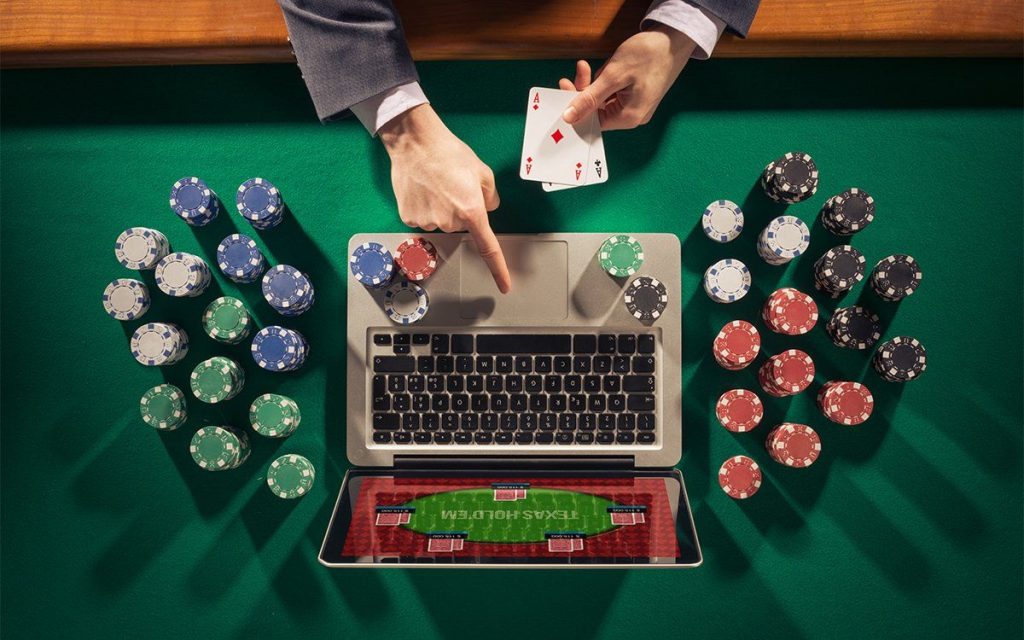 ••• One in every six unemployed youths globally are Nigerians, data suggest
As the country joins the rest of the world to observe International Youth Day today, an increasing number of Nigerian youths continue to face economic uncertainty and social exclusion, forcing the majority of them into gambling and crimes, while the rest languish in penury and deprivation reports Guardian.
According to the report, the number of youths entering the labour market yearly are estimated be around 1.8 million and this figure continued to increase while the economy's job-creating capacity on the other hand is on the decline, economists have suggested.
This is coming a day after Nigeria was ranked 161st out of 181 countries on the 2020 global youth development index, which measures the status of young people around the world. In 2016, Nigeria ranked 141.
According to the triennial report released by the Commonwealth Secretariat on Tuesday, Singapore ranked top for the first time, followed by Slovenia, Norway, Malta and Denmark. Chad, the Central African Republic, South Sudan, Afghanistan and Niger took the last five positions, respectively.
The index ranks countries according to development in youth education, employment, health, equality and inclusion, peace and security and political and civic participation. It looks at 27 indicators, including literacy and voting, to showcase the state of the world's 1.8 billion people between the ages of 15 and 29.
The Minister of Youth and Sports Development, Mr Sunday Dare, yesterday said this year's International Youth Day celebration offers the world an opportunity to implement timely policies that will harness the innovative talents of the youth for development.
He noted that with the increasing uptake of technology as an enabler by a huge number in the younger generation, the innovative minds and skills of the youth will serve as the fuel for development.
According to the minister, "our world is increasingly technology-driven by a youthful generation of brilliant and innovative minds who are daring and ready to discover new frontiers through innovation. From fintech to e-Medicine, e-Agriculture, solar energy systems, digital arts, digital marketing, robotics and artificial intelligence, the youth hold sway.
"The theme for this year's youth day celebration is 'Transforming Food Systems: Youth Innovation for Human and Planetary Health.' It speaks to using innovation to solve problems and to protect human health. We must support our youth in their bold endeavours."
In commemoration of the day, Inspire Nigeria (IN) has saluted youths for their resilience amid myriads of challenges. "We have watched with pride how you have stepped up to the challenge and made your mark in all areas of endeavour around the world, whether in politics, technology innovations, medicine and the creative arts," a statement by E.S.B. Evong and Demola Lani, president and secretary of IN respectively, stated.
Continuing, they said: "Nigeria with a predominantly youthful population has unfortunately not proven a supportive space where you can fulfil your potentials, leading to massive brain drain. It is unfortunate that the educational and social system is failing your demography at home. In spite of that, you have remained largely self-motivating, self-driven and entrepreneurial as seen in the many formal and informal small and medium businesses springing up all over the country. We call on you to take advantage of your numerical strength to participate in politics and influence governance in a manner that will deliver a Nigeria that works for you and all Nigerians."
Certainly, youth unemployment is a global challenge as the International Labour Congress (ILC) estimated that employment among the demographic dropped by 8.7 per cent last year owing to impacts of the COVID-19 pandemic. However, Nigeria's challenge far exceeds the global average.
For instance, the last labour market survey of the National Bureau of Statistics (NBS) put the number of unemployed youths (defined by 15-34 years) in Nigeria at 12.2 million or 45.3 per cent. Simply put, almost one out of every two young Nigerians, who are capable, willing and offered themselves for jobs are unengaged.
The condition, newer research has suggested, is worsening. The global youth unemployment rate was estimated at 30.8 per cent as of the time NBS released its last labour data last year. Mercy Corps, a global good-cause organisation, estimates the total of jobless youths around the world at 67.6 million.
This suggests that, at least, one in every six unemployed youth lives in Nigeria, which prides itself as the biggest economy in Africa.
Nigerian youths do not just bury their heads and gaze at their navels after combing the streets for jobs in vain. As the old saying goes of an idle hand being the devil's workshop, some have taken up arms against the state while a large number have found solace in Internet scam, otherwise called Yahoo Yahoo or Yahoo Plus (for those who have added rituals to the 'business').
Those whose consciences have not been distorted have embraced quick-rich gambits such as sports betting, extremely risky investments like the novel cryptocurrency and Ponzi schemes.
According to usefultulipsorg, the country tops investment from sub-Saharan Africa in the crypto market via Paxful and LocalBitcoins. In the past 12 months, Nigerian youths have invested $394.1 million through the two exchanges alone.
Economists and social crusaders have described the situation facing youths as a disaster, saying it pushes the country to the precipice. They have consistently called on the government to act fast to avoid a repeat of last year's #EndSARS protests.
Rather, the government has embarked on series of actions that have made living more difficult for young people in recent times. For instance, the Central Bank of Nigeria (CBN) came hard on digital currency investors this year with a sledgehammer as it banned financial institutions from facilitating transactions. The Federal Government followed up with a ban on Twitter, where thousands of youth make a living through content management.
But Global Alliance for Youth Nigeria, a new coalition being sponsored by five entities – Nestle Nigeria Plc, Jobberman, Sterling One Foundation, Big Bottling Company and the United Nations Global Compact – says it is working towards reversing the sour trend.
The alliance, unveiled yesterday, is seeking partnership with other corporate organisations, the government and other stakeholders to reach 250,000 youths with employability and entrepreneurship skills in the next three years to return the youths to the path of the industry.
At the launch, Wassim Elhusseini, Managing Director and Chief Executive Officer, Nestlé, said: "If there was a time where an alliance for youth is needed, it is today. Yes, our youth are confronted with multiple challenges, but the critical challenge is that of a lack of opportunities. Our youth have great potential, and those who have been privileged to find the right opportunities have thrived in remarkable ways. This is what this alliance seeks to do: create the opportunities for our youth to attain their highest potential as productive and contributing members of society."
HR Manager of Big Bottling Company, Norena Francis, described youths as the foundation of the economy and social development, adding that un-employability is major challenge that must be addressed. She said the country could only fail to develop the youths at its peril.
Head of Communications, Jobberman, Sheila Ojei, identified skill gaps as a major issue that must be addressed in the country's efforts to help the youths to earn decent livelihoods. She, however, charged young people to equally take advantage of available opportunities and those the new alliance would provide. "We will provide the youth an opportunity to skill up but they must leverage the opportunity," she stressed.
According to CEO, Sterling One Foundation, Olapeju Ibekwe, "the country is setting itself up for failure if we do not empower the youths". Young people, she noted, are important catalysts of national development as they constitute over 60 per cent of the population.
Also, Tumi Onamade of the United Nations Global Compact Network Nigeria insisted that providing the youth opportunity to earn decent incomes and contribute to nation-building was an important step towards meeting the Sustainable Development Goals (SDGs)