ADKAN Estate Pickets FHA over Land Grabbing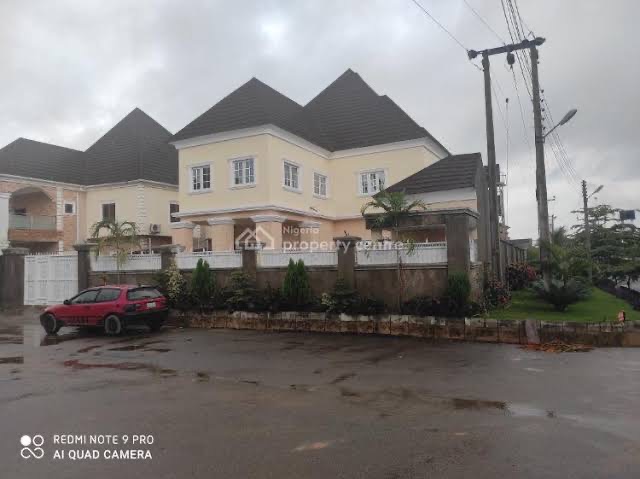 Victoria Ogunrinde
The ADKAN Estate in the Abuja Model City, Gwarinpa has raised concern over alleged land grabbing and conversion of residential areas for commercial purpose by the Federal Housing Authority (FHA).
The Chairman, Adkan Residents' Association, Barr. Kabir Akanbi while speaking in Abuja on Monday at a press briefing laments the frustrating, unconsciousnable and downright land grabbing activities of the FHA.
According to Akanbi, the Estate was to be a District Centre meant to cater for the diverse needs necessary to have a sustainable society with basic amenities such as a recreational centre, a police station, a market, a religious centre and a green area for aesthetics benefits.
However, Akanbi stated that the prospect of residents enjoying these utilities was cut short as the Federal Housing Authority moved in to appropriate and sell off the land within the District Centre for commercial purpose, an act which has led to increasing incidences of insecurity, unmanned traffic and a number of cases of children being knocked down by vehicles.
Meanwhile, Akanbi said the Estate Residence thought it has seen it all until when an anonymous source disclosed the FHA intention to appropriate certain areas including the 'Green Area' and sell to prospective buyers with plans to develop same for commercial purposes.
"It was thus with no small measure of surprise and shock that we received the news of the plan to sell off these areas, due to the gentleman's agreement we already had with the former Executive Director, FHA for a recreational center"
"Upon further inquiries, we discovered that plans were afoot to appropriate and sell the Green Area".
He further stated that FHA action is a deliberate attempt to further distort the Adkan Estate design for personal gains.
"The aggregate effect of these illegal conversation and appropriation including the proposed sale of the green area, should it be actualized, is that the Estate would become less fit for residential purpose and the serenity and quite ambience expected from an Estate would be no more".
While calling on the Minister of Works and Housing, Mr. Babatunde Fashola and other relevant authorities to come to their aid, Akanbi demanded that the FHA should refrain and desist from the illegal and unconciousnable activities as it is not only tarnishing its image but also disrupting the daily lives of residents in various estates as their activities are becoming increasingly notorious.