NANS Backs Buhari on IGP Tenure Extension
Victoria Ogunrinde
The National Association of Nigerian Students (NANS) has supported President Muhammadu Buhari's decision to extend the tenure of the Inspector General of Police, Muhammed Adamu by three months.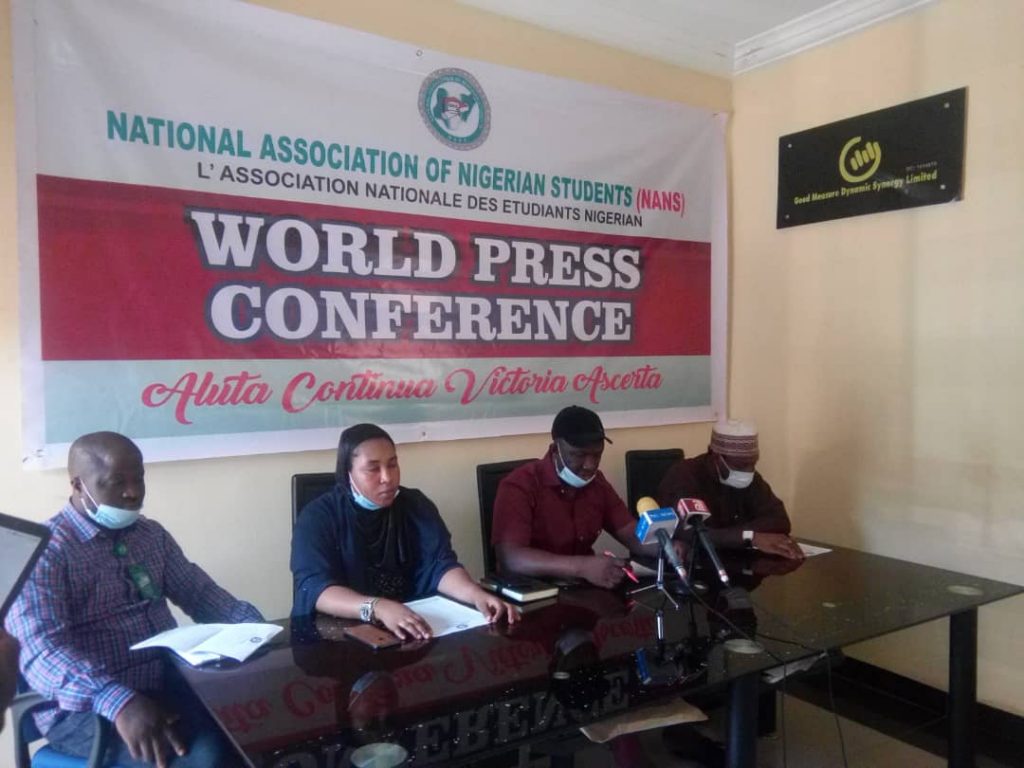 President of the Association, Comrade Asefon Dayo while speaking in Abuja on Monday at a press briefing noted that the decision of President Buhari is in right direction considering the current state of insecurity in the country which presently need attention and a capable hand to salvage the situation.
According to Comrade Asefon, the Presidency decided to extend the tenure of the outgoing IGP after completing his mandatory years in service in order to search for a round peg in a round hole that will continue the unprecedented reforms been introduced into Nigeria Policing System by the versatile outgoing IGP in line of duty.
"The NANS leadership throws its weight behind the intention of the Presidency to extend the tenure of a performing IGP with focus in order to look a capable replacement that will continue the process of total reform of the Nigerian Police Force in their bid to maximally protect the citizenry in matured manners as obtainable in developed nations of the world".
Highlighting the recent achievements of IGP Adamu which include the disbandment of the Special Anti-Robbery Squad (SARS) and the sanity imposed on men of the Nigerian Police Force to respect human rights during the enforcement of the COVID-19 regulations, he said these giant strides cannot be forgotten so soon.
Reacting to a report by Sahara Reporters who alleged that the IGP paid N2 Billion for the tenure extension, Comrade Asefon noted that it is unpatriotic for anyone to maliciously attack this patriotic servitude to the country with the intent to tarnish his proven integrity as an effective officer of repute.
Similarly, Comrade Asefon said the student body detest the legal action being instituted by lawyers to truncate a smooth process of transition without considering the inherent benefits to the nation if its allowed its due course as Nigerians jointly involve in securing our nation with a responsive police reform and national servitude.
He thereby call on all to join hands together to build a better Nigeria by appreciating the concerted effort of the government even when we disagree with their approach and avoid any form of distraction.