COVID-19 variant, causing anxiety in UK, found in Nigeria – Official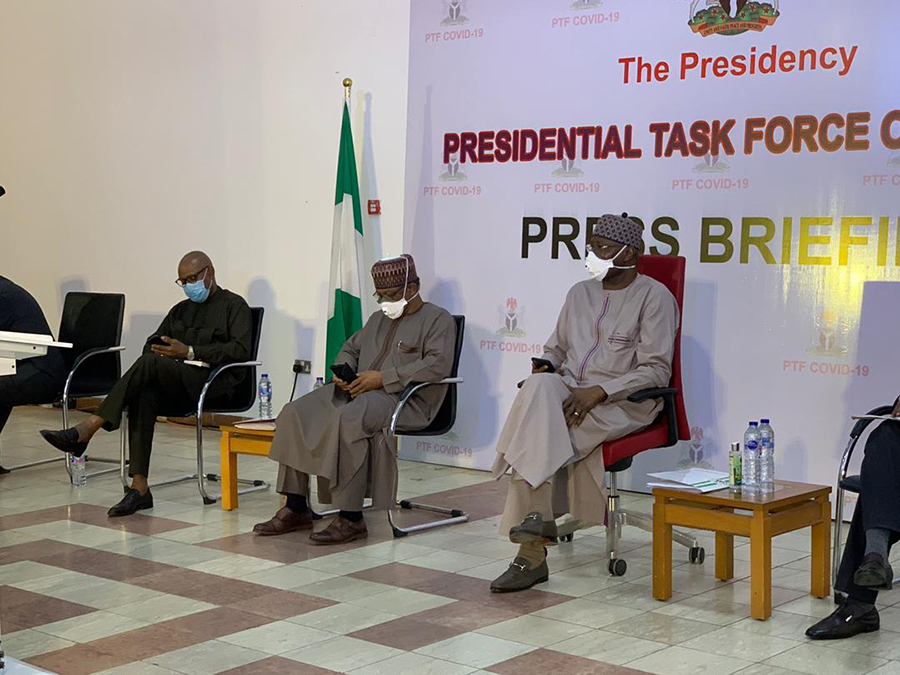 The variant of the corona virus currently causing anxiety in the United Kingdom and other parts of the world has been identified in Nigeria, an official has said.
The Chairman of the Presidential Task Force (PTF) on COVID-19, Boss Mustapha, while speaking at its briefing on Monday, said scientists found the variant in Nigeria after a long time of sequencing.
"Over the last few weeks, the PTF has been closely following the rising number of infections reported daily in Nigeria and other jurisdictions.
"Similarly, our scientists have been sequencing the variants of the virus. There have been reports of cases with the B117 variant strain, first reported in the UK, found in Nigeria," Mr Mustapha said.
The new variant detected in the UK in September and dubbed "lineage B.1.1.7" has triggered the current exponential spike in the number of COVID-19 cases in the United Kingdom, leading to a travel ban on the UK by some countries and a stay at home order.
The U.K. has recorded over 3 million cases of COVID-19, with almost 100,000 deaths, data from Worldometers.com shows.
Over 45 countries have so far identified the UK variant, with experts warning that more countries could report sharp increases in cases in the coming weeks, according to a report on BBC.com.
The highly transmissible variant has also been found in at least 22 U.S. states, with almost 200 cases identified so far in the U.S., according to the U.S. Centers for Disease Control and Prevention.
The BBC quoted top British health officials as saying there was no evidence the new variant was more deadly or would react differently to vaccines, but it was proving to be up to 70 per cent more transmissible