WATCH VIDEO:Channels Tv staff called out by wife for assault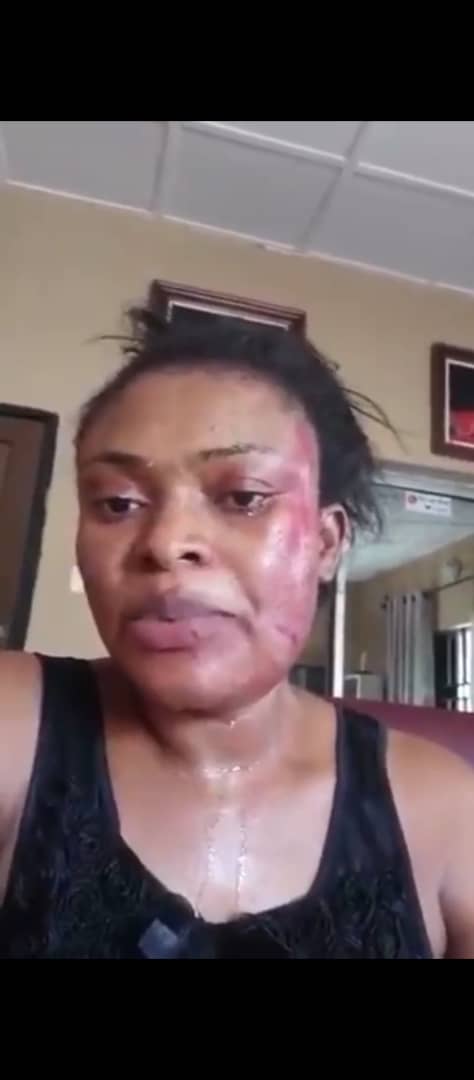 Pius Angbo, a staff of channels TV, has been called out by his wife , Ifeyinwa Angbo , a medical doctor , for alleged physical assault in their marriage of six years.
In a video making rounds , Mrs Angbo lamented how her husband has turned her into a punching bag , just because on several occasions, she has beckoned on her husband to stop womanizing and be a better father to his children .
"For six years of marriage , I have not known peace in this marriage , it has been from one woman to the other , as he sleeps from one woman to the other .
"I just had a baby and it was from a Caesarian section , just about four weeks ago . Just because I told him to spend wisely and not on women , because he spends so recklessly on women and considering the fact that we have four children , that is how I got this beating , and he tried to strangle me , sat on my incision , and my children were crying.
"When I was three months pregnant , it was same thing , as he will sit on my stomach and hit me " Mrs Angbo lamented with bruises and blood stain on her face .