NCPC boss urge NYCN to embrace peace, dialogue for economy development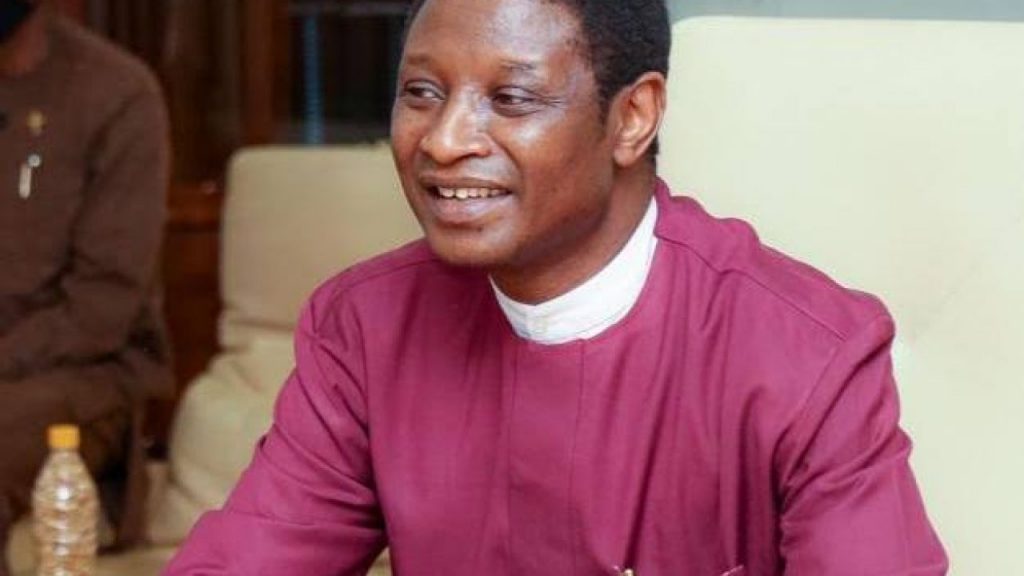 By Albert Akota
The Executive secretary of the Nigeria Christian pilgrims commission (NCPC) Rev. Yakubu Pam has vehemently implored National Youths Council of Nigeria (NYCN) to embrace peace and dialogue to resolve any conflict for the interest of economy development.
The clergyman who disclosed this over the weekend the council paid him a courtesy visit led by it president Amb. Sukubo Sara- Igbe said nobody can develop the country for us rather Nigerians developing it for itself through peace and dialogue at this critical time.
He noted that violence can't bring peace rather conflict, destruction, killing, which he commended them for coming to his office to expressed their graviances as well tell the world it forthcoming national youths confab billed 2021 to discuss what will affecting the youths in Nigeria.
Rev. Pam promised to channel it request to appropriate authority as well invite people that will support the national youths confab and assured them to attend the program in person.
He however warned them to stay away from politician whose interest is to course disunity in Nigeria because if Nigeria is well organized Nigerians will rules the world.
Speaking earlier, the president encouraged government at all levels to focus on ongoing reform, stop abusive police practices, ensure justice for all victims and overhaul the nation's security and law enforcement agencies.
According to him, the propose national youths confab will bring all stakeholders together from different background in order to chart it youths roles in the present circumstances of the nation and proffer solution for implementation by government and very critical stakeholders in the nation's project.