Aisha Buhari bemoans rising gender-based violence.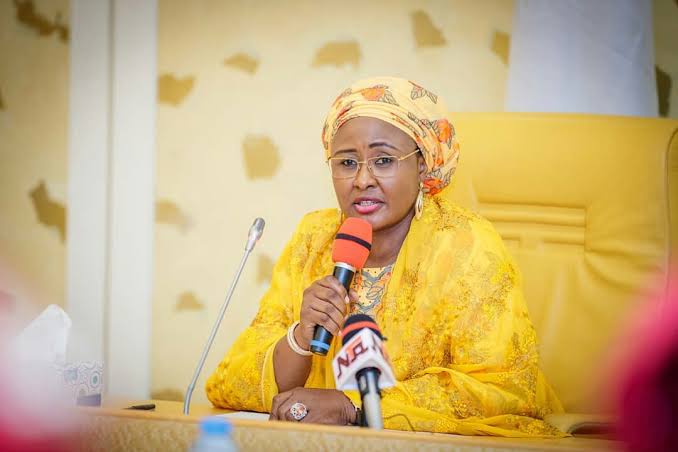 First Lady Aisha Buhari has called for a strategic partnership to end the raising cases of Gender-Based Violence against women and girls in Nigeria.
She made the call on Friday at a Seminar to mark the 2020 United Nations Women's Campaign for 16 days of activism against GBV in Abuja.
The event was organised by the Secretariat of the African First Lady's Peace Mission in collaboration with the office of Nigeria's First Lady.
The theme of the seminar was, 'The First Lady as leader and mobiliser of women and youths for peace building, conflict resolution and resilience in the post COVID-19 era'.
Represented by the Senior Special Assistant to the President on Women Affairs and Administration, Hajo Sani, Aisha Buhari charged the wives of governors to expedite action to protect the rights of women and girls in their states.
"As a mother, I feel a sense of duty to make my contribution by sharing ideas with First Ladies in the states who will eventually cascade the messages of the seminar to women and youth in their respective states.
"Many young people are now at risk of being left behind in education, economic opportunities, health and wellbeing during a crucial stage of their life.
"This is evidenced in the anger, protests, and demonstrations happening around the world as well as the violence, to which most victims are women and the youths themselves," she said.
She expressed the need to engage the women and youths for greater opportunities and peace building