WORLD TEACHERS' DAY: Rivers teachers recall Amaechi's contribution to Education Development
As the world mark the 2020 world teachers' day, teachers in Nigeria are not left out in the celebrations. In Rivers State, some teachers have recalled with nostalgia, the contributions of Rt. Hon Chibuike Rotimi Amaechi, former Governor of Rivers State and current Minister of Transportation, to the welfare of teachers, when he was Governor of the State.
Accolades and encomiums were poured on the former Governor for his immense contributions to the development of Education in Rivers State, a gesture that is yet to be matched by any other Governor in Rivers State.
It could be recalled that under his administration as Governor of the state, he gave out scholarships to indigenous sons and daughters of the state under the RSSDA scheme, where they were sent to study abroad in various fields of study. Unfortunately, the laudable initiative was discontinued by the present Rivers Administration.
Amaechi also employed 13,000 teachers in Rivers state for the development of education in the state and built over 500 modern primary and secondary schools with state of the art and ICT equipped facilities. Notably is the Ambassador Nne Furu Kurubo School in Eleme, which was managed by Indians.
Dr Israel Ibeleme, entrepreneur, philanthropist and aide to the minister said: "We can spend the whole day reminiscing on the contributions of the former Governor towards the growth of Education in Rivers state and we will not exhaust it.
"I want to join millions of Nigerians all over the world to celebrate teachers' day and let me specially thank all those who were my mentors in school, who taught me. You guys are the reason why I am what I am today. I want to say a big thank you to so many of you. Let me also use this medium to commend the Honourable Minister of Transportation Rt Hon. Chibuike Rotimi Amaechi because I could recall that when he was Governor, he invested so much in education. His passion and desire was to build a new Nigeria and to restore the future of Rivers State through education, when he was the Governor."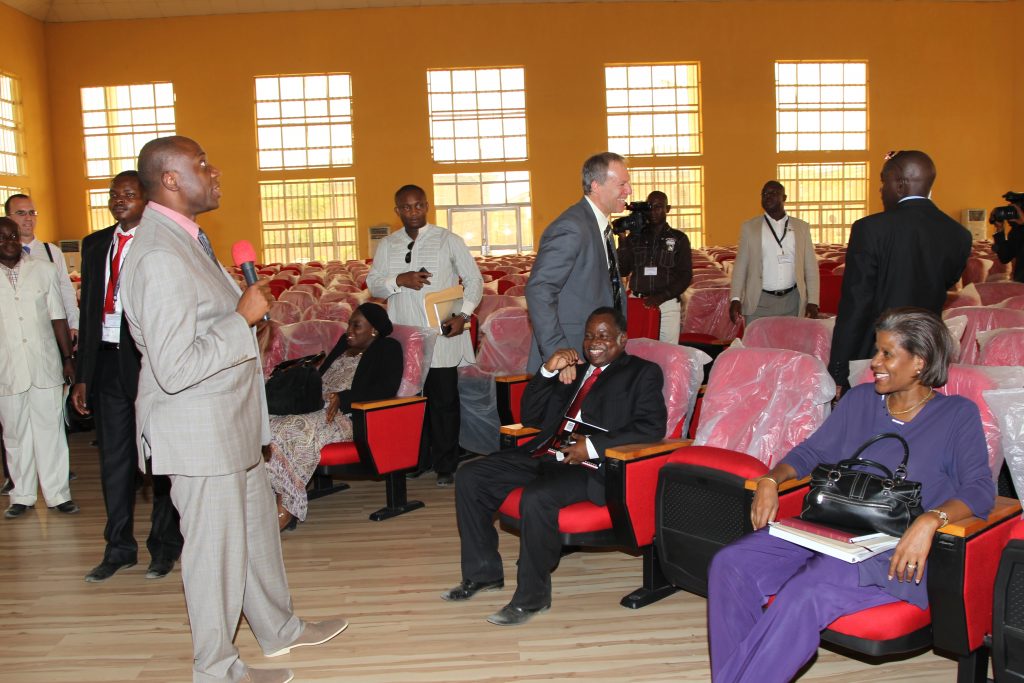 One of the 13,000 teachers employed during Amaechi's administration, said "he and his family will remain grateful to Chibuike Amaechi for the job he was offered and the opportunity to impart knowledge to the future leaders of the state."