AKS Gov's Wife Commiserates AKSEPWMA Boss Over Mother's Demise
The remains of the late Mrs. Helen Akpan Ikim was laid to rest Yesterday Friday, September 11, 2020, in her hometown, Ikot Akpan Udo 1 in Oruk Anam LGA. The deceased who is the mother of the Chairman, Akwa Ibom State Environmental Protection and Waste Management Board, Prince Ikim, died at the age of 62.
At the funeral service conducted by the Deeper Life Bible Church, Ikot Ekpene Region, top government personalities in the state including the wife of the governor, Her Excellency Dr. Mrs. Martha Udom Emmanuel graced the event. Delivering her condolence message at the funeral service, Dr. Emmanuel commiserated with the bereaved family on the demise of their beloved mother and mentor, saying "It is indeed painful that they have lost such a loving, caring and resourceful mother at a time when her advice would have been most beneficial."
She described the deceased as a hardworking good Christian, and philanthropist with an outstanding personality who was an inspiration to many. "As a woman who served God in her lifetime with great commitment, we are confident she will find rest in the bosom of Abraham as it is written in the book of John 5: 24," she remarked. While urging the bereaved family to be comforted by the knowledge that death to a devoted Christian connotes an exchange of mortality for immortality, the governor's wife prayed God for the soul of the departed to rest in the bosom of the Lord.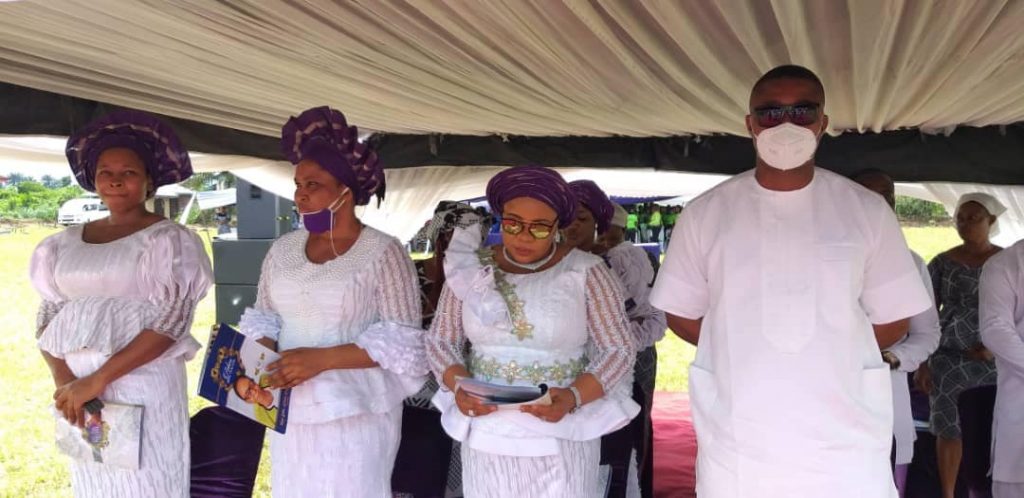 She as well as advised the deceased children to take after their departed mother by replicating her good deeds in measures to sustain her legacies. Earlier in his homily, the State Pastor of the Deeper Life Bible Church, Pastor Emmanuel Ameze, charged Christians to live aright with God so as to make eternity. He described death has inevitable for all mortals, saying no one knows when it will call. While admonishing the congregation to realign their path with God in order to stand tall on judgment day, the cleric noted that the deceased had fought a good fight and finished her course, and has gone to rest with the creator. According to the biography of the deceased, late Mrs. Helen Ikim (Nee Eka Prinzo) was born on the 13th of August, 1958 to the family of Mr. &Mrs. Rufus Okrong of Ikot Akpan Udo village.
She charted a career path for herself in education as a teacher and rose to the position of Head Mistress where she retired in 2018.
Koko Udonquak