San Leon Energy invests in Oza oil field development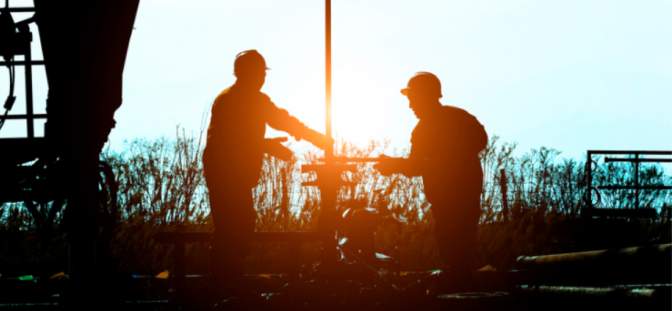 The company is effectively acquiring exposure to more Nigerian assets with expected near-term production and cash flow.
San Leon Energy PLC (LON: SLE) has agreed to a new US$7.5mln investment into the Oza oil field, in Nigeria, via a loan agreement with Decklar Petroleum, a subsidiary of Asian Mineral Resources, (CVE: ASN).
Decklar has a risk service agreement with Millenium Oil and Gas, giving it a majority share of production and cash flow from the Oza field – which was historically operated by Shell, between 1959 and 1974, albeit despite two periods of extended production tests it never reached commercial-scale production.
London-listed San Leon will subscribe for US$7.5mln of Decklar loan notes, carrying interest at 10%, and it will also receive 1.76mln Decklar shares. San Leon also gains the right to subscribe for another US$7.5mln of notes, plus another 2.5mln shares subject to results from a planned well.
The agreement sees San Leon take a 15% interest in Decklar initially, potentially rising to 30% with a further subscription alongside the subsequent funding. San Leon will be allocated one seat on the board of Decklar.
Decklar plans to use the funds to fast-track the initial redevelopment of the Oza oil field. It intends to re-enter the existing Oza-1 well to test three oil-bearing zones, two of which are expected to be put into production. After that, from the same location, the rig will drill a new horizontal well.
Decklar estimates that first production will be three to four months following the drawdown of the financing, as it already has access to significant export and production processing facilities.
"Oza is a further transaction in line with our strategy of investing in assets with expected near-term cash flow, where the initial investment is considered to be of limited risk (as this is an existing field with historical production, and San Leon will receive a cash sweep) and where there is material upside," Oisin Fanning, San Leon chief executive said in a statement.
He added: "The structure of the transaction, which sees San Leon provide a repayable loan at an attractive interest rate and with an additional significant equity kicker, gives us the opportunity again to generate a meaningful return from repayments in the coming years as well as looking forward to a longer-term dividend return from our shareholding.
"The option to scale up our investment following receipt of the result of the new drill proof-of-concept well on equivalent terms to the initial investment, also provides San Leon with valuable informed optionality."