What I know About Yemi Alade a.k.a Omo Alade and Her Singmathic Model Flair
Yemi Alade is a household name in Nigeria, Africa and across the world and I must tell You that she is a role model, mentor and a pathfinder for many who look up to her in all areas of life either through helping others, singing great songs and her way of getting to the hearts of others through her writing skills.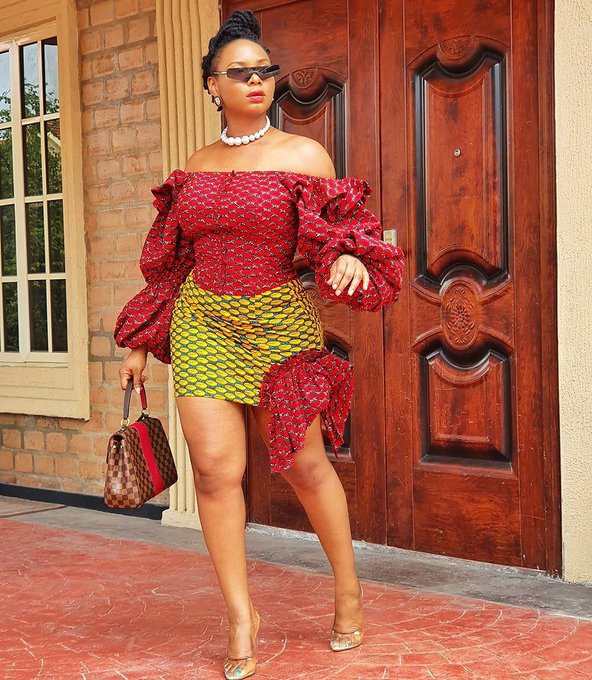 Obviously, when talking about Nigerian Female musicians whose singing skills are outstanding, and she is a legendary trend and a waymaker. I am sure You'll have Yemi Alade a.k.a Omo Alade amongst the list if not the first on the list.
First, here let Me say Yemi a.k.a. Omo Alade is a calm and cool singer who catches attention with her looks and her childlike playful flair when not on stage or singing and she's known to be a motivational speaker by Me and so many who always goes on her page to read her inspirational and motivational posts on a daily basis.
I simply will describe Yemi Alade, a Nigerian Award-winning singer and songwriter, whose signing prowess is simply something one can't really figure out, as a musical model, because her music in itself is an act of modeling what she has singing wise and in her mode of expressing and capturing every moment in her entirety.
Yemi is, without doubt, humble and unique in her ways and how she responded to the situations around her. Well, I must say, she's one singer whom You hardly get to see a news trend about her having issues with anyone, and to Me, that's one great advantage for a singer like her.
Omo Alade as I like to call her is honestly a great singer, she is humble and friendly and never gets angry from what I have noticed about her, which I believe even when she is not in the public's eyes still remains humble and disciplined at all time.
Yemi is one singer that I can intuitively tell You, that she sings what she feels and experiences at every point in time and how she views life because every song she sings tells You a story and always have something to tell or teach the listener besides it being a piece of music.  
Yemi Alade since the very time she gained a spot in the top list of Nigeria's music world as a music singer, has never been relenting in her quest to keep her spot for herself within the country and across the entire world.
The singer is to Me a definition of a great configuration of rhythm which without end gladdens the heart, and she drops hits after hits which simplified her as a unique and accurate singer who never lose the taste of rhythm and style as every single song by her comes with a different aroma as I like to call it.
Something striking about Yemi Alade is simply her vigoritic looks, meaning her extraordinary flair and passion explored wherever she is singing either on stage, in her music videos, or even in the studio. Yemi's singing expression never goes unnoticed has it entails the true value of what she is as a singer and person.
I simply don't want to make mention of any song as a point of reference for her exotic looks, but I sure believe that every single photo from her is always getting the media's attention and a lot appreciates her simple and gorgeous looks, I might, in My opinion, say she is a model because she's got the beauty over a model.
Yemi, just recently dropped a single titled #Truelove, honestly, the song has in it what I call the Singmathic touch, in order words every bit of the song is accompanied by some kind of emotional feelings that can only be expressed by anyone who truly understands what love is all about.
Though the song is not up to a week, she's got a lot of streaming and several dancing competitions for this same song which simply My song of choice. I a lot is yet to come from her because I bet she'll drop something hotter than this since she's known to come up with so much transforming sounds whenever she drops a new song it's always a hit.
I know it would be surprising to You reading this, how I got to know about her even though I haven't been in contact with her in person. The truth is that for Me being so sensitive and intuitive I can tell that she is indeed everything I am talking about because I simply do not need any evidence to tell You her personality.
Let Me also tell You something I noticed about Yemi Alade, and which I believe she will confirm this to You is the fact that she's so soft-hearted and wouldn't take her long to cry when hurt or offended must especially by others pains or when a loved one hurts her because she's got a touchy heart that is emotional, sensitive, loving and always willing to express the beauty of life inside her.
Yemi is beautiful, not just on the outside but on the inside as well, which tells from every song she sings. I really wish every one of You can have a look at her inside (heart) and You'll know that she's got a lot to offer, I just can't stop figuring out her beauty which goes beyond what we see from the physical aspect of her since the one inside is far greater than what we can see.
I can also bet You that Yemi Alade is a model, You can tell that she's hot, she's sexy and confidently looking amazing in all dresses. So, beyond being a singer, Omo Alade is still going to be a hot cake if she was a model, but now all combined as she's still expressing that beauty in her true her model outfits.
Ayooluwa Joshua
@1_gflame
+2348079923638