Coronavirus: U.S. begin human trial of vaccine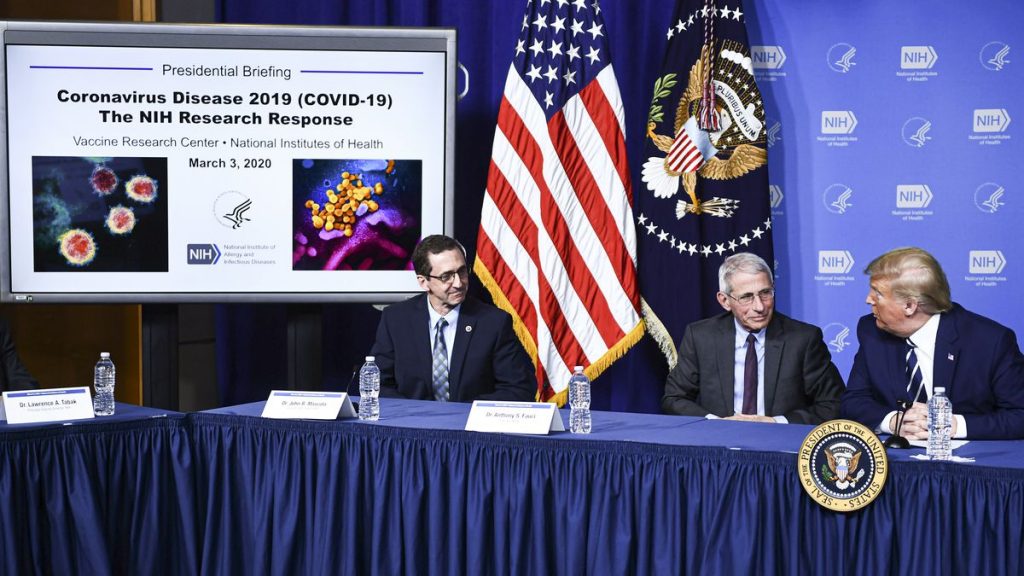 The United States have started administrating trial vaccines for the novel coronavirus on humans. According to the U.S. National Institute of Allergy and Infectious Diseases (NIAID), the test will involve 45 healthy adults, over a six-week time frame. Each participant will receive two injections about a month apart in varying doses. The trial is meant to establish that the vaccine is safe and induces a desired response from participants' immune systems. Though proving that the vaccine will be effective in preventing COVID-19 infection, it will however, require follow-up studies involving many more participants, which will take many more months.
Coronavirus: U.S. President Trump declares National State of Emergency
"Finding a safe and effective vaccine to prevent infection is an urgent public health priority," the U.S. NIAID Director, Dr. Anthony Fauci said in a statement Monday. "This Phase 1 study, launched in record speed, is an important first step toward achieving that goal," Dr. Fauci said.
Finally, U.S. President Trump decides to get tested for Coronavirus
The trial is funded by NIAID and run out by the Kaiser Permanente Washington Health Research Institute in Seattle. Currently, no approved vaccines exist to prevent novel coronavirus ifection. The investigational vaccine has shown promise in animal models, and this is the first trial to examine it in humans. While the launch of the trial vaccine is a milestone in containing the virus, public health officials across the globe have stressed that a vaccine will be ready in 12 to 18 months, in the best circumstances.
The virus which broke out in Wuhan China has killed 7,131 and infected more than 180,000 persons globally.