Int'l Women's Day: Group Chides Stakeholders on Improving Women Empowerment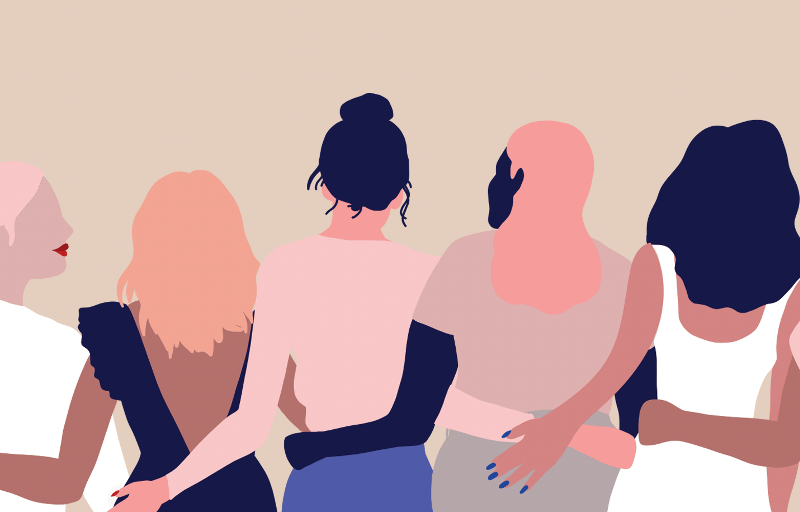 Globally, it is no doubt a fact that ending gender based violence, inequality and other based gender related challenges are innovative ways of dealing with cycle of poverty especially for the marginalized rural and urban women and girl children.
The Side by Side Movement for Gender Justice in Nigeria in Collaboration with the African Centre for Leadership, Strategy and Development on Monday tasked major key stakeholders on eradicating gender inequality and empower women and girl children so as to create a gender equal world.
In commemoration of the 2020 international women's day, the Programme Coordinator, Center LSD, Mrs. Victoria Udoh while speaking to newsmen at a media briefing in Abuja said eradicating gender inequality can be used to achieve inclusive and sustainable development.
She noted that equality however, imposes on everyone an obligation to value every human being and enable every person the have access to power, knowledge and resources.
Speaking on the theme; I am Generation Equality: Realising Women's Right, Mrs. Udoh said it is aimed at bringing together people of every gender, age, ethnicity, race, religion and country to drive actions that will create the gender equal world we all deserve.
According to her, the theme is aligned with the UN Women new multi generational campaign, generation equality stating that it marks the 25th anniversary of the Beijing declaration and platform for action. The most progressive roadmap for the empowerment of women and girls everywhere.
Meanwhile, She noted that this years international women's day comes with a renewed extraordinary global outcry for women's right, equality and social injustice while poverty , sexual harassment, violence, and discrimination against women continue to engage public discourse backed by an increasing resolve to break the silence.
The group however call on stakeholders to see to the effective deployment and utilization of technology, innovation to drive development and make life more meaningful for women and girls in Nigeria as this is an important step in achieving the sustainable development goals of leaving no one behind.
Furthermore, Udoh reiterated the commitment of the group to partner with stakeholders locally and globally to eradicate gender inequality, out of school girls, girl child abuse and social injustice against the girl child and women in Nigeria.
Ogunrinde Victoria, Abuja
About Author