NASARAWA UNITED ENDS ENYIMBA'S UNBEATEN RUN, AS COACH BALA NIKYU RETURNS TO LAFIA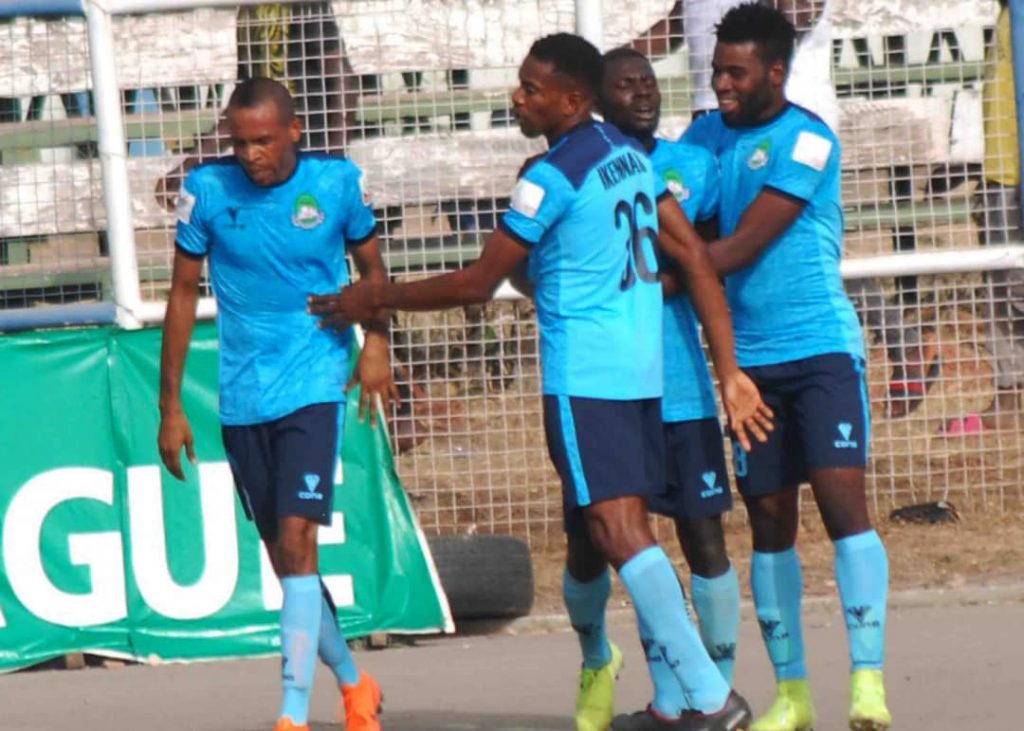 Nasarawa United faced Enyimba in the NPFL matchday 21 clash with United aiming for an exit from the relegation zone.
Enyimba's goalkeeper, Theophilus Afelokhai, was called into action early to spill Ikenna Ofor's effort out before a flirting cross from Abdulhameed Hamed picked out Chidi Solomon but his final touch from close range sailed by the goalposts.
Enyimba went on the attack after weathering the storms and soon found an opportunity to take the lead, but United's right-full back, Abdullahi Abubakar did well to keep the threat out of the danger zone.
Nasarawa United nearly found the back of the net through Abdulhameed Hamed in the 27th minute but he ballooned the ball into the air.
Minutes later, some mazy runs by Haggai Katoh inside the defence of Enyimba paved the way for him to smash a low shot that hit the woodwork, but Chinedu Ohanachom was at the right spot as he scored with an easy chip-in to break the deadlock and United going into the break with a 1-0 lead.
Enjoying football in the second-half saw both sides create opportunities but with no luck as the defence of both managed to keep incoming threats at bay.
In the 78th minute, Anas Yusuf's goal courtesy of Ikenna's pass was flagged offside.
United nearly found the way through again as Haggai Katoh released Ikenna with a sumptuous pass in the box but he was unable to hold onto it to the relief of the Aba Elephants.
A clever pass from Anas Yusuf set up substitute, Dauda Maigisgiri for an easy tap-in for a 2-0 lead in the 87th minute, his first ever goal United's jersey.
Two goals in the end proved to be enough as Nasarawa United, with the return of their former Technical Adviser, Bala Nikyu, on the bench, ended the five match unbeaten run of eight times League Winners and twice CAF Champions League champions, Enyimba, to take a big step in moving out of the drop zone with an outstanding game against Enugu Rangers in midweek, victory in that game which will catapult the Governor A.A Sule's boys to within 14th position on the League log.
Reacting shortly after the game, Chairman, Nasarawa United FC, Barrister Isaac Danladi said the team was work in progress.
"As I told you earlier on, we are work in progress. We will try as much as possible to get out of the drop zone.
"It was a difficult match, but it's normal because we had to go through some hiccups to get to where we are. It's not time for celebration because it's not over until it's over," he said with smiles.
He said subsequent games will be treated the way they come, assuring that if the team could beat Enyimba, it could also weather other storms.
About Author