Andoni people cry out to Rivers, FG over security crisis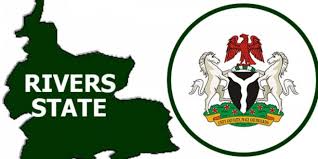 The people of Andoni Local Government Area in Rivers State have decried what they described as the silence and alleged ineptitude of the Federal and State Governments on the insecurity plaguing their area.
A youth leader in the area and President General of Obolo Youth Coalition, IJON-AMA MKPON AMON on Thursday condemned the silence by the Andoni political class whom he accused of doing nothing to fight the social problem.
MKPON said this in an interview with newsmen in Port Harcourt while reacting to the killing of the Principal of Community Secondary School, Nkoro, Doctor PATRICIA OBOMANU.
Recall that OBOMANU was killed by a stray bullet during a crossfire between the Operation Sting operatives and gunmen on the Andoni-Opobo/Nkoro Unity Road.
MKPON reminded the Andoni political class that the boys were after both the rich and the poor and pleaded with them to immediately intervene or allow more people become victims of the carnage that has befall Andoni.
The OYC President equally maintained that the people of Andoni have been denied the security coverage that other people enjoy describing it as an act of injustice.
Meanwhile, it is more than a year since the security crisis rocking the Andoni Local Council has been in the news, despite Government Area boasting of state and national political leaders.
Some of these leaders include the National Chairman of the PDP, Prince UCHE SECONDUS former Rivers State Deputy Governor, TELE IKURU, and Speaker of the House of Assembly, IKUINYI-OWAJI IBANI.
Other political stalwarts include first Rivers State APC Chairman, Chief DAVIES IBIAMU IKANYA as well as first class traditional rulers in the state.
#insecurity #detailedstories #asphericnews
By Ndubuisi Ojo
About Author