Community Policing Bill passes second reading, as Senator calls for Investigation of Boko Haram attack on Auno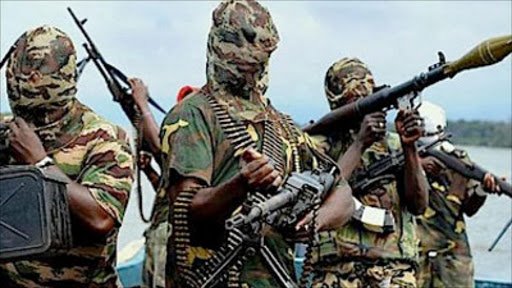 A bill seeking to establish community police institutions across the country has passed second reading in the senate. The bill seeks to provide for a framework for the Police Service and ensure cooperation and partnership between the police and communities in maintaining peace and combating crime and insecurity in Nigeria.
Senator Haliru Jika who sponsored the bill said: "The general welfare of our dear gallant officers, within the Nigeria Police Force, have persisted, largely because of the draconian and outdated statutes that guides policing in Nigeria. "The present Police Act is not only fraught with deficiencies, but strangely, the major organization, duties, and powers of the Nigeria Police Force, as encapsulated in the present Act, have largely remained as set out in the 1943 Police Act. "It is in recognition of the inherent shortcomings in the extant Police Act and the seemingly intractable challenge of insecurity in our country that has necessitated the proposed repeal of the extant Act and the enactment of a new one in its place, in consonance with the dictates of international best practices and realities of present-day, Nigeria."
In a security related development, the Senator representing Borno Central Senatorial district and former governor, Kashim Shettima, has called for the investigation of Boko Haram attack on Auno that led to the killing of 30 persons on Sunday.
Relying on Order 42 and 52 of the Senate rules, Senator Shettima said he was surprised that there was no resistance despite the closeness of the scene to the military formation.
Shettima said: "You recall that last Sunday, the Boko Haram insurgents attacked Auno which is two kilometres from Maiduguri and killed about 30 persons with others critically wounded who are now receiving treatment in hospitals in Maiduguri. "When they came, there was no military presence to engage them and no reinforcement despite the proximity of Auno to the headquarters of Operation Lafia Dole. "While the people of Auno were in shock as a result of the attack, Boko Haram again on Monday at 6.00 pm struck the village of Togumshe in Konduga local government while shooting sporadically and the number of casualties yet to be ascertained. "There was also another attempted attack on Maiduguri and the combined team of the crack team of the Nigeria Police Force and civilians were able to resist the attack."
About Author