Two days after his acquittal, Trump sacks impeachment witnesses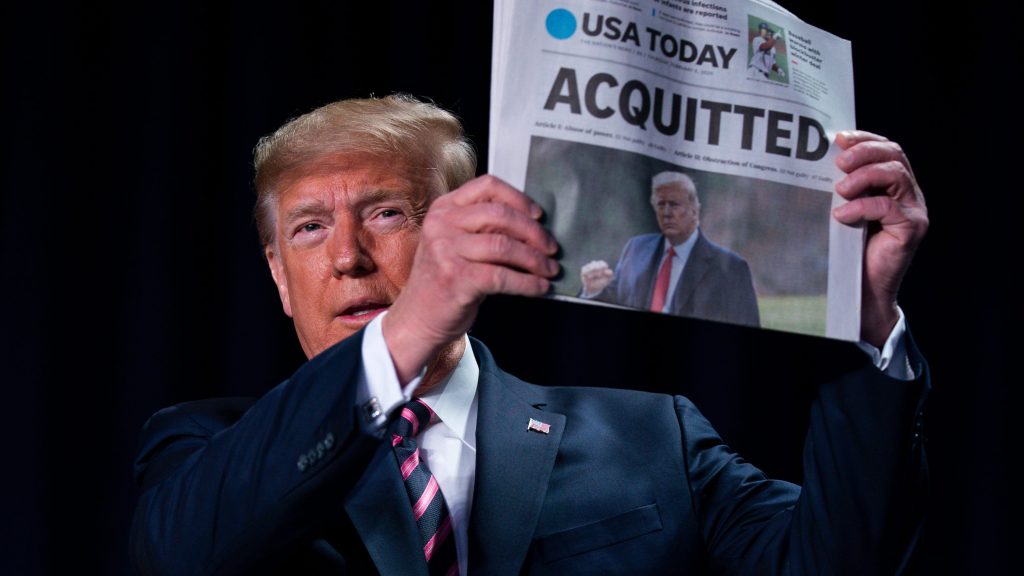 Two days after United States President, Donald Trump was acquitted by the Republican-controlled U.S. Senate on charges of abuse of power, Trump has sacked Army Lieutenant Colonel Alexander Vindman and Ambassador Gordon Sondland, for providing the most damaging testimony during his impeachment investigation.

According to Alexander Vindman's lawyer, the Ukraine Expert at the White House's National Security Council and his twin brother, Yevgeny, were escorted out of the White House.

Vindman, a decorated combat veteran, testified in November that he couldn't believe what he was hearing when he listened in on a July 25 phone call between Trump and Ukrainian President Volodimir Zelenskiy that became the focus of the inquiry.

"Vindman was asked to leave for telling the truth," said his lawyer, David Pressman.

Sacked Gordon Sondland, a wealthy Republican donor and Oregon hotelier who served as U.S. Ambassador to the European Union, testified that he was following Trump's orders when he pushed Ukrainian officials to carry out investigations sought by the president.

Reuters reports Sondland saying: "I am grateful to President Trump for having given me the opportunity to serve."

While Vindman and his Brother have been reinstated into the U.S. Army, another senior White House aide who testified over impeachment, Jennifer Williams, has resigned her job at the White House for a post at the U.S. military's Central Command