Dare, Yakmut, Gumel, Dilichukwu, others set for Olajide Fashikun Lecture series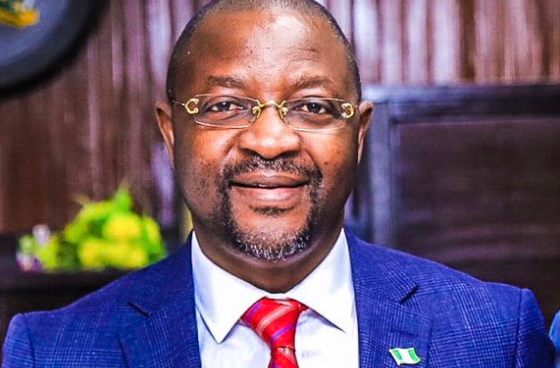 Minister of Youth and Sports Development Mr Sunday Dare will on today December 16, 2019, lead other dignitaries when a memorial lecture in honour of late Media Sage Olajide Fashikun will be staged.
The event which is organised by the Sports Writers Association of Nigeria (SWAN) FCT Chapter as part of its SWAN week events is scheduled to kick off by 10am inside the media centre, package A of Moshood Abiola stadium in Abuja.
An official Press Statement by the FCT SWAN Secretary Ikenna Okonkwo ahead of the maiden edition of the lecture series revealed that the Minister will be the Special Guest of Honour, and will deliver a keynote speech titled; "Sports Development in Digital Journalism Era"
The statement further revealed that former Director General of the National Sports Commission, Mallam Al Hassan Yakmut, will also speak on "Exhausting the Cycle of Grassroots Sports Programming for Consistent Podium Success" , just as FCT Director of Sports Chief Mrs Dilichukwu Onyedinma is expected to unravel discussion on the topic; "Sports Development: Harnessing Befitting Future for Nigerian Athletes"
President of the Nigeria Olympic Committee Engr Habu Gumel will lead various Federations and other seasoned sports administrators to deliver goodwill messages.
SWAN Chairman in Abuja, Comrade Ndubueze Chidoka, who has been speaking on the import of the series said, "Many that knew our late colleague knew him as a pragmatic man who is after procedural way of making things happen. He has always stood for grassroots sports development using media as a veritable tool.
"The lecture is one of the programmes we have embarked in his honour this December. After Monday's lecture, there will be 5-aside football competition which will involve media establishments within Abuja between 19th and 20thof December at Area 3 playgorund. We intend to do all these every year in memory of the things he stood for."
Meanwhile, Comrade Chidoka who emerged the champion of a Tennis competition played by members of SWAN has been presented with medal alongside Alex Alabi of TVC and Grande Sports' Oluwabusayo Olowokere who came second and third overall.
While handing out medals to winners, Nigeria Tennis Federation (NTF) President Engr. Dayo Akindoju, praised the commitment of the participants and urged media practitioners to create time in their busy schedule to get more involved in practical sporting activities.
Twenty-three players made entries for the one-day championship as part of activities marking the 2019 FCT SWAN Week.
About Author