FHA Board: We Dismissed Hon Jibrin Over Gross Misconduct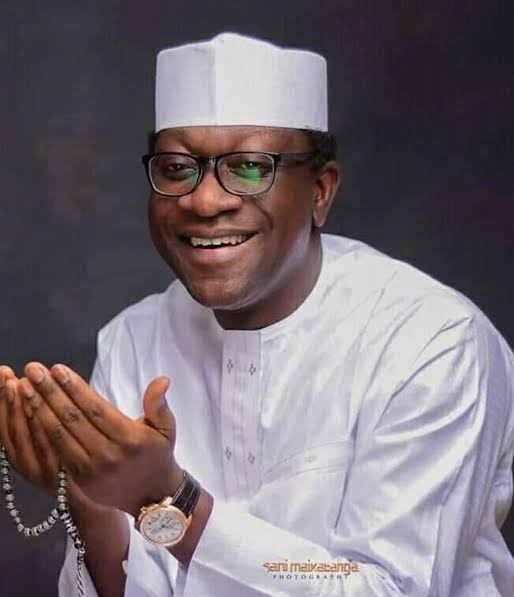 ---
The governing board of the Federal Housing Authority (FHA) says it has dismissed Abdulmumin Jibrin, a lawmaker-elect, over alleged gross misconduct.
Jibrin served as the Executive Director, Research, Innovation and Development of the FHA.
According to a letter dated April 6, signed by Secretary of the Board, Alhaji Aliyu Jafaru Laura, and made available to Daily Trust, the dismissal was recommended by a disciplinary committee set up after Jibrin allegedly absconded from work for several months.
The committee found that Jibrin who won election on the platform of New Nigeria People's Party (NNPP) to represent Kiru/Bebeji federal constituency of Kano state at the National Assembly, did not formally resign from FHA before he went to contest election.
Jibrin, however, said, he had resigned long ago, describing the dismissal as "unfounded, null and void".
"I have long ago resigned my appointment. In any case, they lack the powers to do that. But please give me few hours to forward you the response and attachments," he said.
But he had not provided the response and attachments as at the time of going to the press.
The letter stated that, "The dismissal is made pursuant to the provisions of section 4 rule 030402(c), 030402(t), 030402(e), 030407 and 0304013 of the Public Service Rules as well as Section 8.1.2(b) (11), (iii), section 8.1.7 subsection (iv), (viii), (xix) of the Federal Housing Authority revised staff condition of service, 2008.
"The dismissal takes immediate effect."
Also, in an interview with some journalists in Abuja, the Chairman of the investigative panel, Barr. Zubairu Suleiman, said Jibrin failed to respond to series of queries that were earlier issued to him by the Managing Director/CEO over allegations of serious misconduct.
Suleiman said Jibrin's actions violated public service rules and FHA revised staff condition of service 2008.
Daily Trust gathered that Jibrin was appointed executive director (business development) of FHA in August 2020 after the court sacked him as a house of representatives member.
Suleiman said, "He (Jibrin) has been absent from office without any reason and there was a substitute of payment of contractors and failed to answer queries been issued to him. So all these put together have led to his dismissal.
"All government employees are expected to carry out their responsibilities honestly, diligently, effectively and in accordance with the civil service rules and regulations."