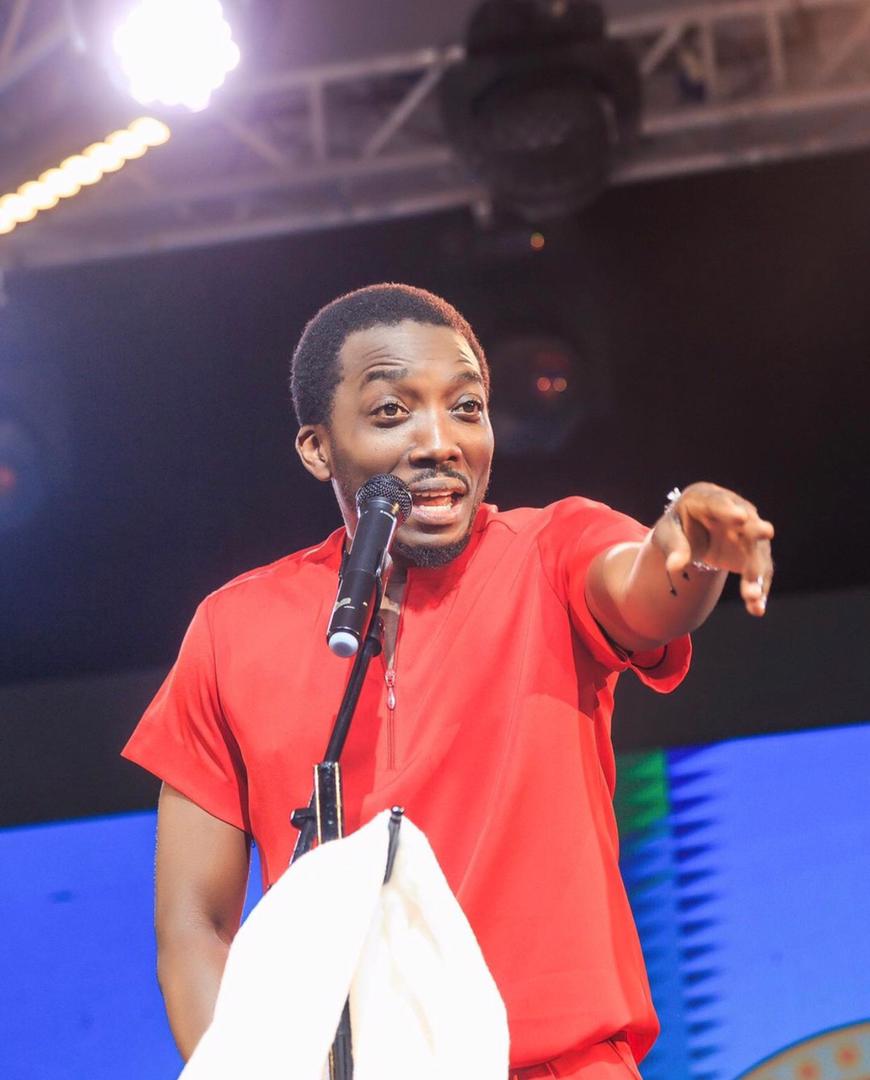 Abovi Ugboma, known by his stage name 'Bovi' is a spectacular Nigerian comedian, director, producer, actor, and writer. He was born on the 25th day of September 1979 in Delta State, Nigeria. Bovi hails from Delta State, Nigeria, however, he was born in Benin City.
His primary school education was in Uniben Staff School, after which he attended Government College, Ughelli, and later on
Edokpolor Grammar School, Benin, and Boys Model Secondary School, Onicha-Olona, Delta State for his secondary school education.
Bovi went to study Theatre Arts at Delta State University, Abraka where he bagged his university degree. Work-wise, Bovi started out early as a reporter at NTA where he served, and then came down to Lagos in 2004 and that was the year his foray into the entertainment industry truly began. He worked as Richard Mofe Damijo's Personal Assistant from 2004 till 2006 and according to him, Damijo trained and mentored him during that period. He later went on to set up his own production team in September 2006.
Bovi's comedy career truly kickstarted in April 2007 when he started airing the popular sitcom, 'Extended Family' which he featured in, conceptualized, and produced. By 2008, Bovi was one of the most sought-after comedians in Nigeria. He featured in Opa williams' 'Nite of a 1000 Laughs' and Basketmouth's 'Basketmouth Uncensored and 'Lord of the Ribs'.
Bovi has worked with top Nigerian comedy giants including I Go Dye, I Go Save, Buchi, Basketmouth, Julius Agwu, and Okey Bakassi. Most recently, he brought the likes of international superstars, Ja Rule and Ashanti to perform in his 2014 Man on Fire the concert was a huge hit. His Man on Fire show which began in 2013 has become one that Nigerians look forward to every year. Bovi took the one-man special to several cities in the United States, London, Melbourne, and Toronto. In 2017, after a three-year hiatus, the Man on Fire franchise returned to Lagos and it was the most successful yet. The fourth edition in Lagos was held in April 2019 and Bovi insisted it was the last of the man on Fire franchise, He said his next special would go by another title. He premiered his first movie It's Her Day on 9 September 2016. He was nominated for the AMVCA awards as the best actor in comedy; his third individual nomination since the inception of the AMVCA and the fourth from his works. Bovi began a series titled "BACK TO SCHOOL" in 2018 which he uploads on his YouTube channel. He wrote and featured in the 2021 comedy movie 'My Village People'
His latest production 'Visa on arrival' a web series aired on the actor's YouTube channel started showing on the 30th of June 2021. Presently, he runs a production house called Kountry Kulture Networks which delves into production for television, film, and even events.
He is married to Kris Asimonye Ugboma and they have been blessed with 2 children David and Elena Ugboma. In recent times, Bovi has won different awards, he won Comedian of the Year at Culture People, he also won Comedian of the Year at Awards Ghana
and then, won Best Youth Comedian at Stand-up Comedians Award.
By Daboer Gift