Manufacturers call out Gov. Sanwo-Olu for over-taxing companies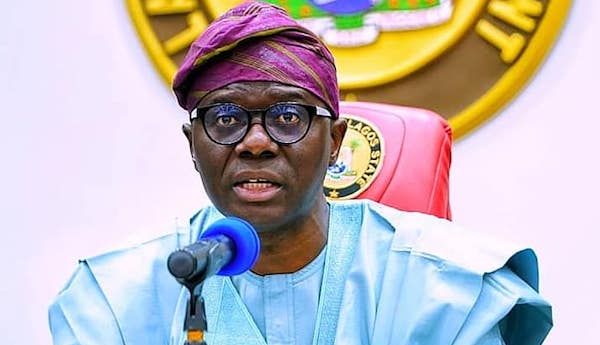 John Aluya, the vice president of the Manufacturers Association of Nigeria (MAN) in Lagos, has decried the double taxation imposed on manufacturing companies by Governor Babajide Sanwo-Olu's government.
Mr. Aluya criticized the government during the Seventh Lagos Corporate Assembly, tagged 'Babajide Olusola Sanwo-Olu Meets Business', organized by the Lagos Ministry of Commerce, Industry, and Cooperatives.
He accused Mr. Sanwo-Olu's government of double taxation and unfriendly business actions.
The MAN's vice president added that the extant law of the land-use charge confirmed a consolidation of all land-based laws and charges, but most member companies and the association "pay both land use charge and ground rent."
"This is double taxation. We urge your administration to try as much as possible to eliminate double taxation," said the MAN official.
Mr. Aluya also noted that Mr. Sanwo-Olu's government charged companies for sewage use it did not build for manufacturing companies to discharge their effluents.
"Today, the central sewage has not been built by the government. But we are being made to individually construct our effluent treatment plants and still pay the treatment charges to the state government without any value derived from the payment," he said.
The vice president pointed out that the state government had not implemented the approved harmonized inspection.
He, therefore, implored the government to look into the issues. Mr. Aluya explained that at the end of the first half of 2020, MAN recorded a sharp decline in capacity utilization to 49 percent from 68.5 percent in the corresponding half of 2019.
"The impoundment of trucks by the Lagos state committee on abandoned vehicles is highly disturbing. Trucks parked in front of the manufacturing facilities awaiting offloading their imported raw materials are impounded as early as 6:00 a.m., and the companies are being subjected to pay fines for offenses they do not understand," the MAN official lamented.
Responding to the issues raised, Mr. Sanwo-Olu, promised that the state would address the issues raised, noting that some were already being worked on.
(NAN)