Deep Blue Sea: Nigeria, South Korea, partners on Maritime Security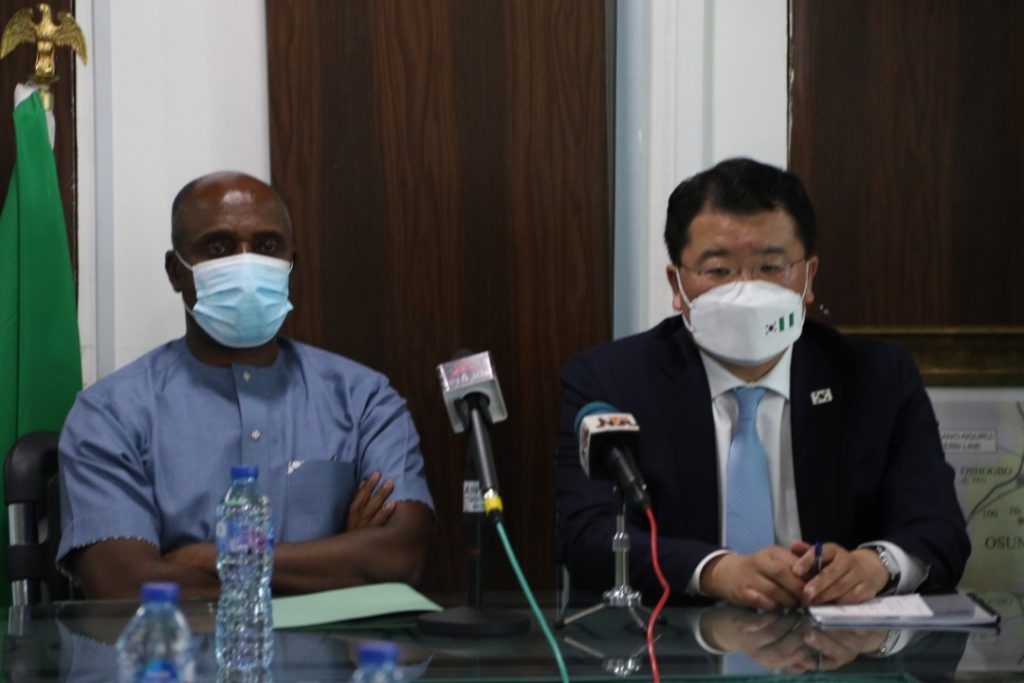 Victoria Ogunrinde

The Minister of Transportation, Rt. Hon Rotimi Amaechi on Thursday played host to the 1st Vice Minister of Foreign Affairs, South Korea, Mr. Choi Jong Kun.

Mr. Kun while speaking with the Minister on the maritime relationship between the two countries, especially the Deep Blue Sea Project, reiterated South Korea's collaboration and pledged support to the government of Nigeria on Improving maritime security. 
Read Also: Amaechi Harps on technology driven solution to achieve ministry's mandate

According to Mr. Kun, "the republic of Korea is very much interested in the Deep Blue Sea Project."

He said, "The ministry's initiative, relentlessness, and implementation of the project  increases the maritime security of Nigeria especially in the brown water and also contributes to the regional security and stability of the national community. 
"What this ministry is trying to do is essentially creating the public good to international community as mine did", he added.

"I am here to showcase our support to the ministry and also the government of Nigeria.
Read Also: UPDATED: FG Signs Kano-Maradi Railway Contract

Speaking on Bilateral relationship, Mr. Kun said that "We have plans to hold joint commission between the two government in October and we want the ministry of Transportation to be part of the joint commission.

The South Korea Ambassador to Nigeria, Mr. Kim Young-Chae, The Nigerian Ambassador to South Korea,  Ambassador Ali Magashi amongst others were present at the event.