Economic Development: FG reiterate Commitment on developing strategies towards National Development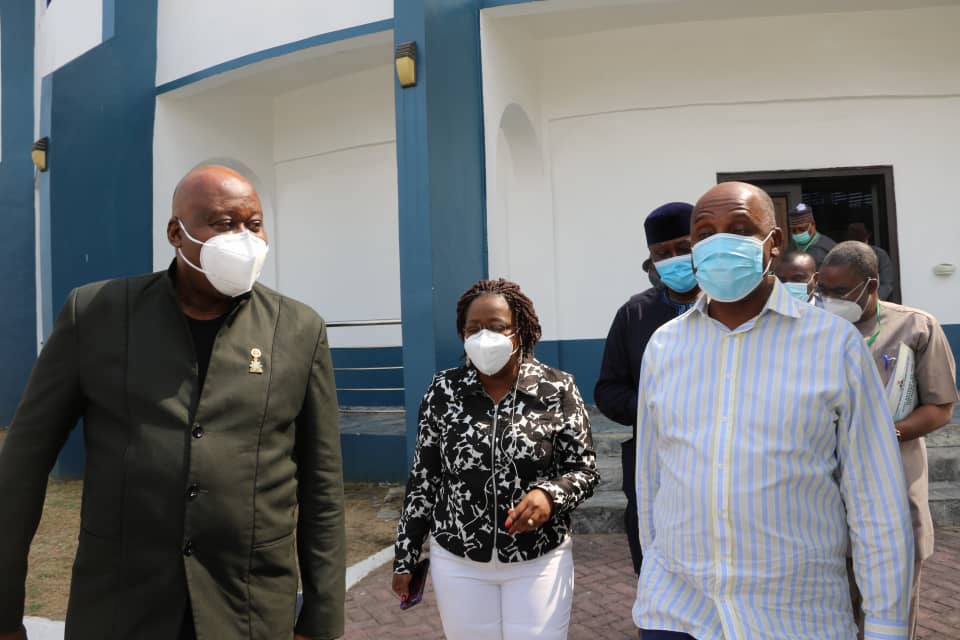 Victoria Ogunrinde
The minister of transportation, Rt. Hon Rotimi Amaechi has reiterated the commitment of the Federal government to developing implementable strategies towards national development.
Amaechi while speaking at the retreat of the ministry and its agencies in Akwa Ibom on Friday said "We need to fast-track the delivery of our mandate by developing implementable strategies and initiatives that are technologically driven to achieve our targets inspite of challenges."
According to the minister, "I am aware that our Medium-Term National Development Plan (MTDNP 2021-2025) high level goal is to "Build an Effective, Efficient, Intermodal, Safe, Reliable, Affordable and Sustainable Transportation System contributing positively to the growth of the Nigerian Economy" and our Ministerial mandate 2019-2023 are our collective responsibility to ensure that the Sector contributes its quota to National Development, he said.
The Former Governor who noted numerous giant strides achieved by the ministry inspite of the COVID-19 challenges faced by the ministry implored stakeholders that "a lot still need to be done to fulfil the vision of the current administration, and I assure you of Mr. President's strong political will and commitment to fill the infrastructure deficit in the country," he added.
The Ministry has recorded remarkable achievements in the following critical areas:
Establishment of Wagon Assembly Plant in Kajola, Ogun State;
Establishment of University of Transportation Daura, Katsina State which Mr. President Muhammadu Buhari GCFR performed the ground-breaking ceremony in December 2019;
Commissioning of the Warri-Itapke Railway lines;
Commencement of the commercial test run of the Lagos-Ibadan railway lines;
Appreciable work on the Deep Blue project to combat insecurity challenges in the Gulf of Guinea, among others.