Minister Pantami Gives A Helping Hand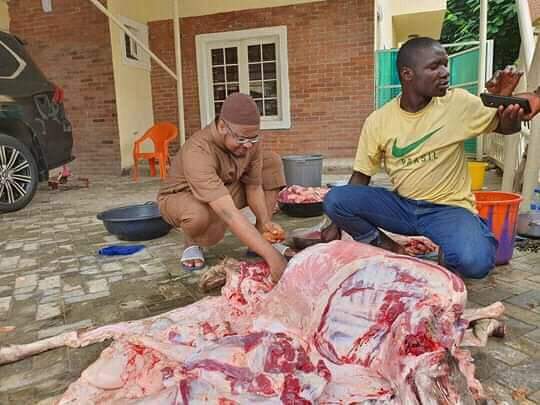 In the spirit of the Muslim celebration, the Honourable Minister of Communication and Digital Economy, Dr. Isah Pantami was sighted helping in the preparation of the butchered ram to be consumed according to Islamic rites.
The Minister posted the picture of himself and one other person together with him while the ram is butchered.
One would wonder if authority figures with all convoys would ever be seen doing such, but Dr. Pantami is an example such leaders who humbles themself in order to help in chores at home when they are not in the office.
Ayooluwa Joshua